Happy Birthday John Edward Thomas Moynahan!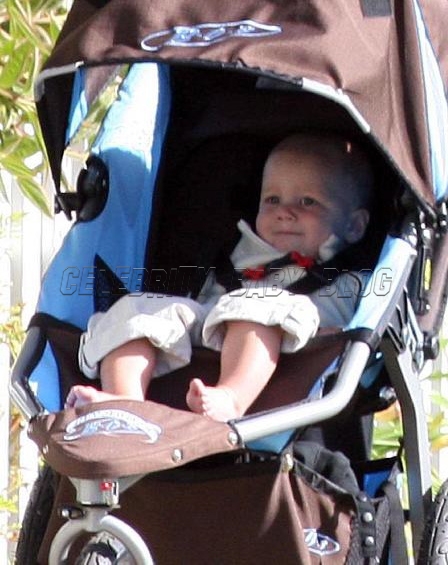 Happy Birthday John Edward Thomas Moynahan. You are now one year old!
Name: John Edward Thomas Moynahan
Birthday: August 22nd, 2007
Famous for: John 'Jack' Moynahan is famous for being the son of model/actress Bridget Moynahan and New England Patriots QB Tom Brady.
Continue reading for more on the cute little boy who could one day be a model or athlete!
Even though his parents split before the pregnancy was announced, John spends time with both his parents. Tom currently resides on the East Coast and visits California, often with girlfriend Gisele Bundchen, and they have been spotted out and about with the young tot. While John is the first child for both Bridget and Tom, Bridget has expressed her desire to have more children, and with Tom having dated Gisele since December 2006, who knows what the future holds?
Describing her favorite sound as her "son's laugh," Bridget seems to have settled into motherhood this past year, calling it "fantastic" and saying that it has "changed her life." She added that "it's the most amazing thing. I couldn't be happier." For his part, Tom says that his son is "truly a joy."
While Bridget says that she obviously never planned to be a single mother, but when she discovered she was pregnant, she felt "100 percent sure that she could do it." She added,
I'm not sure anyone — and I could be wrong in this — grows up thinking, I want to be a single mom…You really have to weigh out all the pros and cons and how it will fit into your life professionally, spiritually, and emotionally.
As mentioned, Bridget has said that she'd "love" to have more children, and while she knows she is capable of raising Jack on her own, she hasn't given up hope on finding someone to share the experience with. However, the desire to find someone to be in a relationship with won't come at the expense of her son — Bridget added that she thinks it is "important to have a strong male figure in my son's life."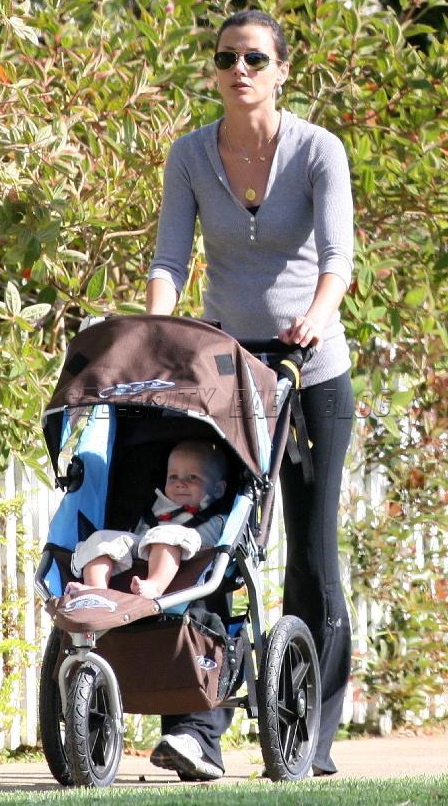 Photos by Flynet.