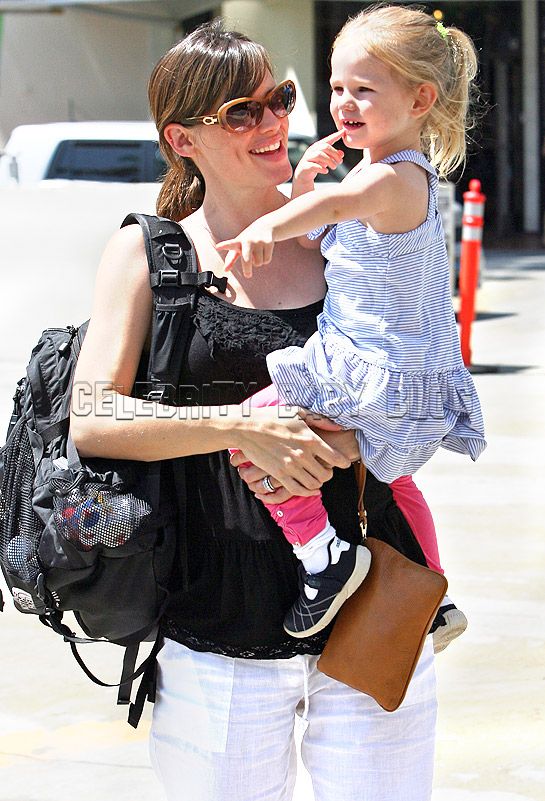 She kept us guessing for months, but for Jennifer Garner, that was all part of the plan, she tells Access Hollywood. "It always makes me laugh when people say, 'Isshe?' 'Isn't she?' It's like, eventually you will know, so just chillout for a minute!" Hosting the Baby Einstein 10th Anniversary Celebration on Wednesday, the 36-year-old actress confirmed that she is expecting, but declined to reveal a more specific due date or the baby's sex.

Accepting congratulations on the pregnancy, Jennifer said, "We're really excited, obviously." When asked about any upcoming projects on her plate, Jennifer pointed to her growing belly, smiled, and replied, "This!"
Her and Ben Affleck's second child is due this winter. The new baby will join daughter Violet Anne, 2 ½.
Source: USA Today; Access Hollywood; Photo by Turner/Splash News.