Dylan Douglas Has Got the Acting Bug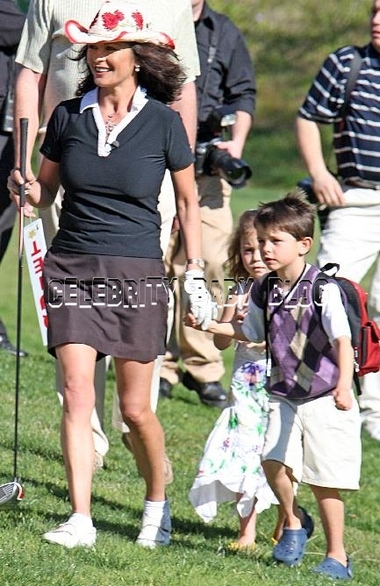 Dylan Michael Douglas may be only eight years old, but he knows what he wants to do with his life! The son of actors Michael Douglas, 63, and Catherine Zeta Jones, 38, recently decided that he wanted to follow in his parents' footsteps, as well of those of his grandfather, Oscar winner Kirk Douglas, 91, and began taking acting classes. In fact, he wanted to make sure that his teacher knew just what lineage he comes from, his mom shared.
My son went to his first drama lesson and he turned to his teacher and said, 'Don't worry, I'm a really good actor. It's in my genes.'
Source: Hello! Magazine; Photo by Flynet.