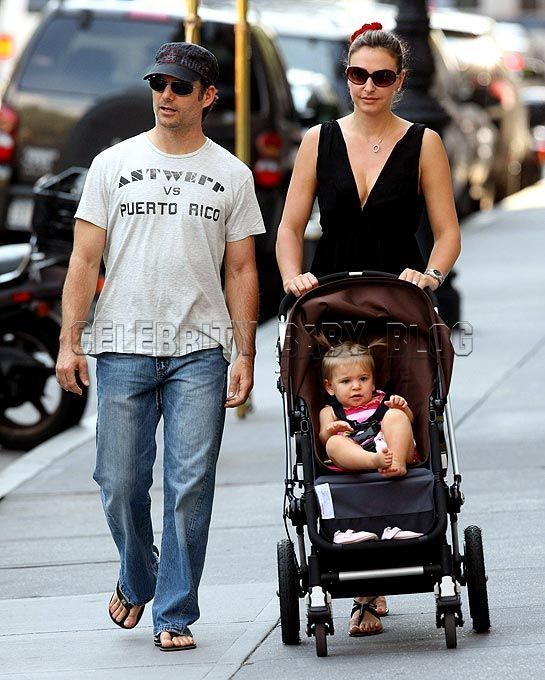 NASCAR race car driver Jeff Gordon has been having a tough season, culminating in an accident on the track on Sunday that left him in 42nd place. Although it may be easy to dwell on such misfortunes, the 37-year-old says that daughter Ella Sofia, 14 months this week, could care less, making it simple for him to leave work at work. He explains that Ella has recently been teething, so not only does he not want to think about his race, his crabby baby won't let him!
All you care about is her trying to get her naps in and eating and having a temperature and all the things that come along with teething.
Ella is the first child for Jeff and his wife, model Ingrid Vandebosch, 38. The couple married November 7th, 2006.
Click here to see new photos of Ella, available at JeffGordon.com.
Source: NASCAR Sprint Cup Press Conference; Photo by INF.