Diana Krall Brings Twin Sons Along for Tour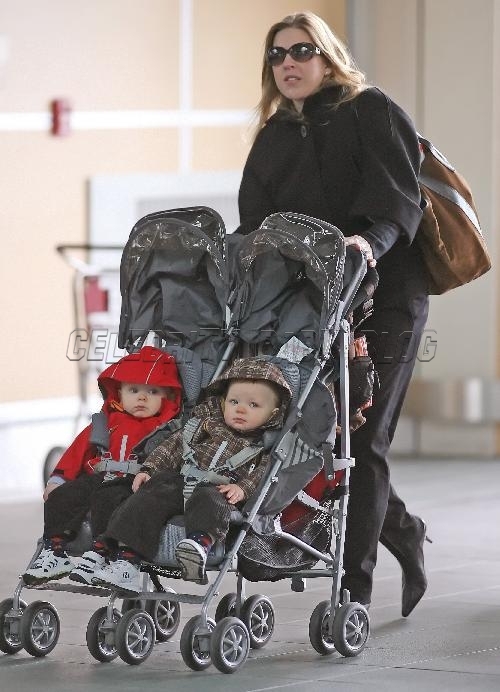 Having twins can be hectic, especially when both parents are musicians who are out on tour! That's the dilemma Elvis Costello and Diana Krall are facing with their 20-month-old fraternal twin sons Dexter Henry Lorcan and Frank Harlan James — both parents are currently in the middle of different concert tours.
For now, the twins stay with Diana, 43, who calls "being on a bus with two toddlers" her biggest challenge. It's not just the bus rides that are tough, the songstress explains. Each particular venue she performs at presents its own set of circumstances, changing in each city — "I have to get them on overnight runs, figure out where the playground activities are for them in each new place, do my shows and be a full-time mom — all without Elvis," Diana shares. However, she wouldn't change it all. "It's incredibly joyful and I feel like I have it all," she says, even if "having it all is exhausting."
Diana, 43, and Elvis, 53, were married December 5, 2003.
Source: Ham & High; Photo by Flynet.