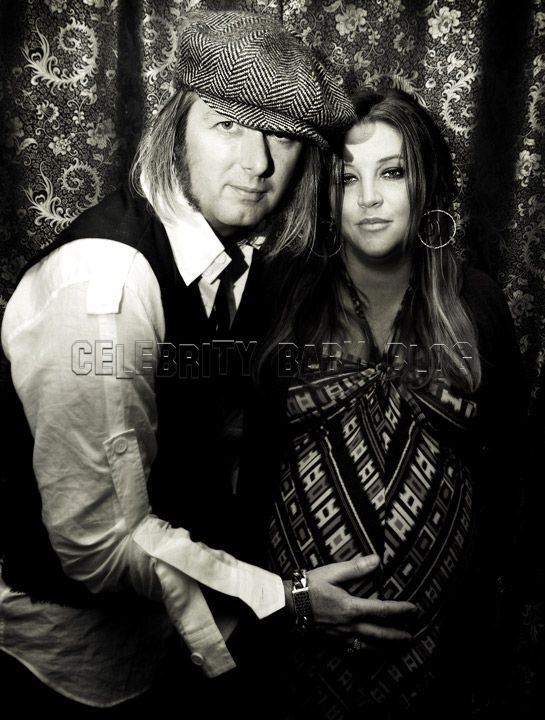 Singer Lisa Marie Presley and husband Michael Lockwood are "beyond thrilled and blessed, elated and saturated in happiness" after confirming that they are expecting fraternal twins this fall, but the same cannot be said for her feelings towards the new article in Marie Claire. The 40-year-old is happy with the photos that appear, but the article that accompanies them is a different story. Lisa Marie blogged that she "gave a three-hour heartfelt interview" but the quotes used "were usually about something else entirely in the conversation, grossly simplified and taken way out of context" so she cannot get "behind the article at all." In response to Lisa Marie's comments, Marie Claire has released the following statement,
Marie Claire stands firmly behind "That's All Right Mama," the story featuring Lisa Marie Presley in our September issue. Lisa Marie approached us to suggest the interview and spent many hours with our reporter, which went very well. We were surprised by her claims that we had taken her quotes out of context.
One media outlet that Lisa Marie stands behind is Entertainment Tonight. Earlier in her pregnancy, she let the news slip that she was expecting twins during an interview with the program, but "begged them to edit that out and not say anything yet," adding that when she was ready to release the news, "I would give it to them exclusively." ET kept their word, something Lisa Marie found "so refreshing."
As Lisa Marie prepares for the arrival of her twins, she is taking a break from recording because "there isn't much room for breathing and singing right now" since "most of that area has been taken up" by the babies.
Writing and recording will resume when the little occupants in there have decided to join the outside world.
Source: Lisa Marie's MySpace Page; Photo by Joseph Llanes, courtesy Lisa Marie Presley.