Liam Gallagher Says He's Top Dad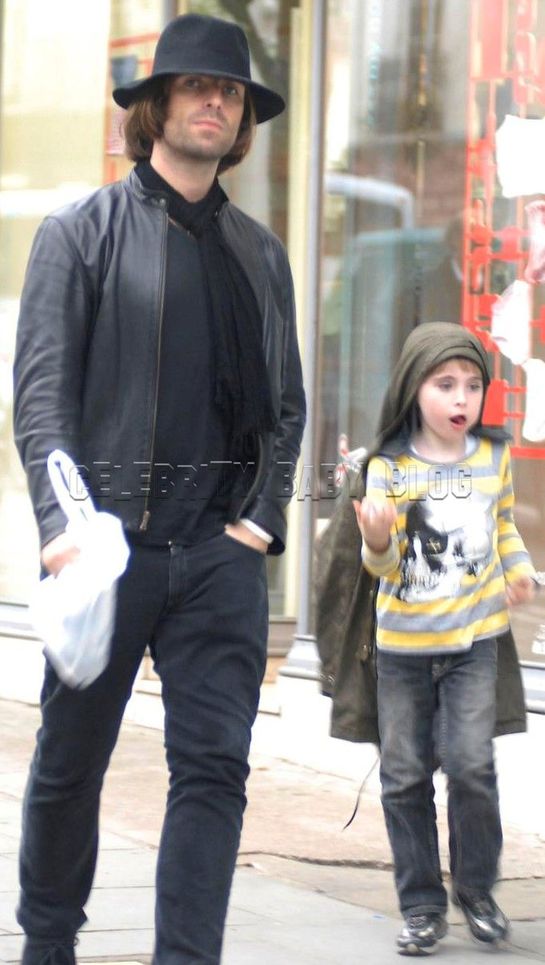 Though his older brother Noel Gallagher at one time worried about whether he's a good father to his now 8-year-old daughter Anais, Liam Gallagher says he doesn't harbor similar fears about his ability to parent his own children Molly, 10 ½, Lennon, 8 ½, and Gene, 7. "I'm top," at being a dad, the 35-year-old Oasis frontman says, adding that he and his kids "have a lot of fun." As for his brother, Liam says Noel "shouldn't get hung up on it…if any bad days have gone down you make it up to her, don't you?"
Liam, who does not use a nanny, goes on to reveal to the Times Online in a new interview that he has no regrets about sending Lennon and Gene to private school.
They've got every right to be there as much as some banker's son. When I pick me kid up, I feel amazing.
Although Liam says he didn't intend to become a father, "once you get your missus pregnant, you've got to step up to the plate." Now that he is a dad, Liam says that "family's the most important thing."
I enjoy [Lennon and Gene's] company more than some idiot in a band or some actor. That's how I've changed.
Molly is Liam's daughter with Lisa Moorish, Lennon is Liam's son with ex-wife Patsy Kensit; Gene is his son with current wife, Nicole Appleton. In addition to Anais, Noel is dad to a son, 10-month-old Donovan Rory.
Source: Times Online; Photo by PacificCoastNewsOnline.com.