Gabrielle Reece Shares Her Secret for Post-Baby Weight Loss Success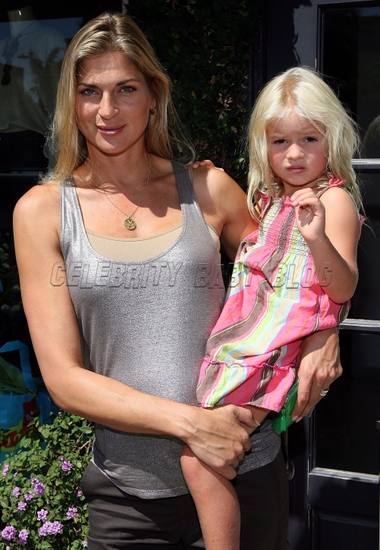 Fitness guru and volleyball star Gabrielle Reece was back to her normal self in no time after giving birth to her daughter Brody Jo seven months ago. While some people may call it good genes, the 38-year-old knows that it was because "I train really hard." It wasn't easy, but Gabrielle knows that to succeed requires commitment, in this case, to exercise. Comparing working out to the secret to a good marriage, Gabby says,
Sometimes you think, 'I don't want to talk to you or be around you,' but then youcommunicate and resolve [it].'
Gabrielle and her husband, surfer Laird Hamilton, 44, are also parents to Izabella, 13, and Reece Viola, 4 ½. Izabella's mom is Laird's ex, Maria.
Source: Miami Herald; Photo by Frazer Harrison for Getty Images.