Top Chefs: Mark and Michael Consuelos Make Fajitas
Kelly Ripa squeezed 11-year-old son Michael Joseph, who visited mom at work to compete with dad Mark Consuelos in a best grilled recipe contest, in Manhattan on Thursday. The father-and-son team made grilled steak and Portobello mushroom fajitas for the segment, which aired this morning.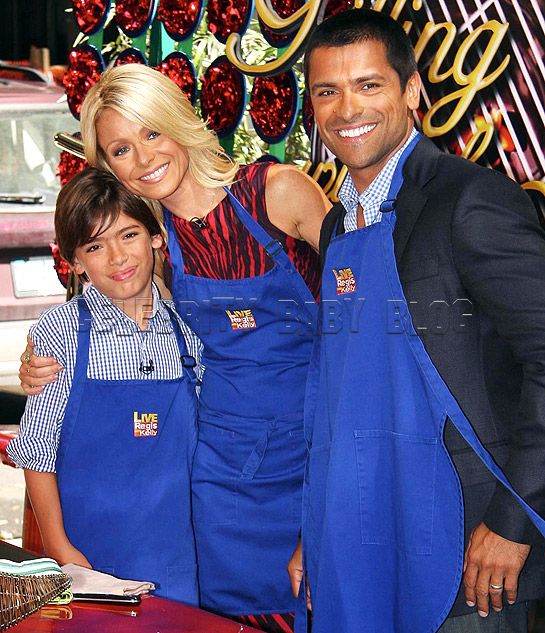 Photo by FREDDY BAEZ/Ramey.