Camila Alves and Her Beach Boys
New mom Camila Alves, 25, kept cool and comfy in her Bravado Designs' Essential Nursing Bra Tank in Bamboo ($57) on a stroll through Malibu on Thursday with boyfriend Matthew McConaughey, 38, and one-month-old Levi on Thursday. The non-bamboo tank is $45, but right now sky blue is $30! The newest color is ruby red.
CBB Deal: Get free shipping when you use coupon code FS-101 on any order at bravadodesigns.com.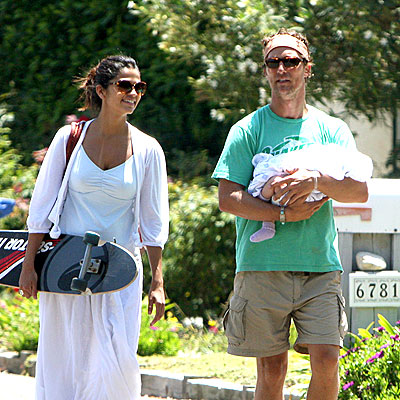 Photo by Boris/National Photo Group.