Toting 10-month-old daughter Valentina Paloma — as well as a gorgeous purse — actress Salma Hayek walks back to her car after a visit to the pediatrician in Beverly Hills on Wednesday. Dad is PPR CEO François-Henri Pinault.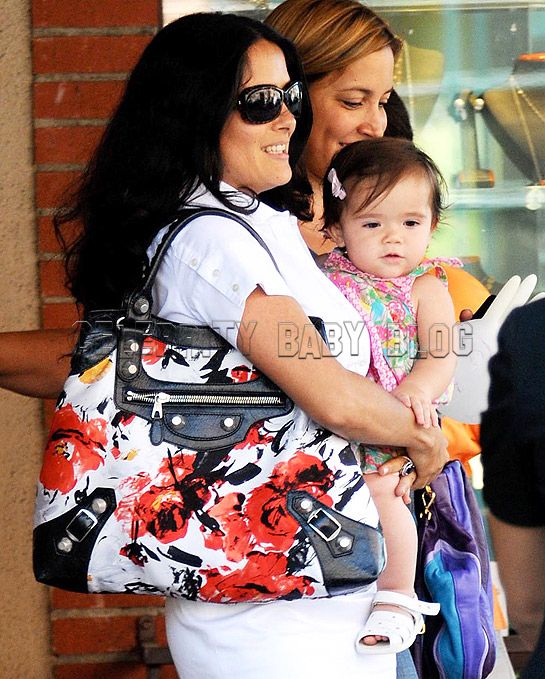 Photo by MARCOS VASQUEZ/Ramey.

Valentina is wearing See Kai Run sandals in their Indria style ($34).
Valentina is also wearing the pink Shayla No Slippy Hair Clippy ($8).
Salma carries a bag by Balenciage, available exclusively online.