Jack Black's Children: A Squid and a Superhero!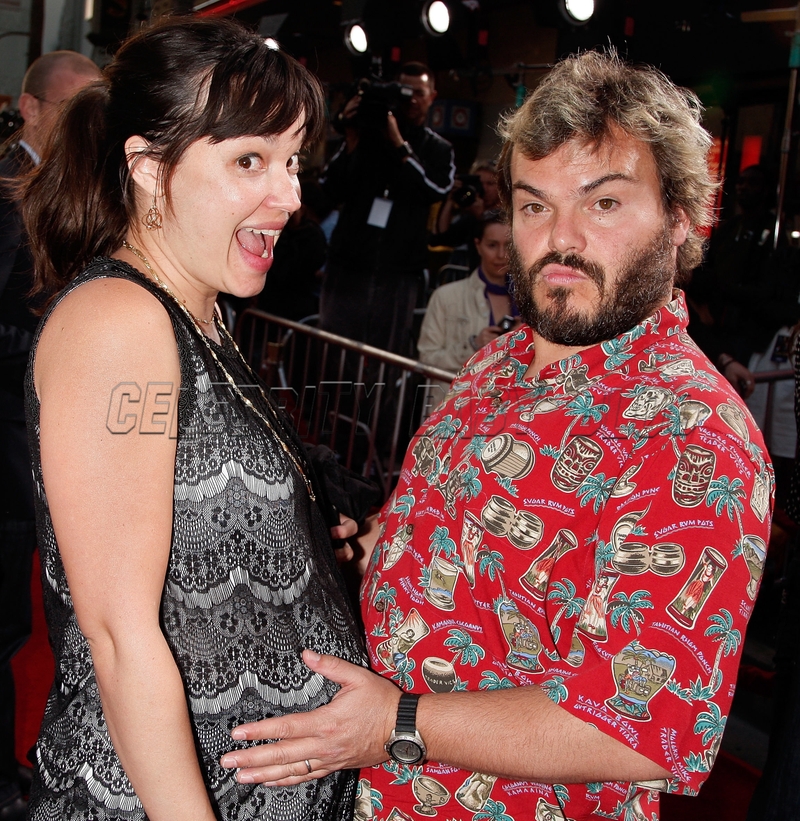 Most people compare a baby's features to that of other family members, but comedian Jack Black looks outside the human race — he likens his 10-week-old son Thomas David to "a baby squid!" His reasoning? Thomas has "got no muscles, he's just sort flopping around," and "his skin's got this new baby sheen." As Thomas is "fresh out of the oven," Jack believe that description is likely to change, but for now he is just "squishy and soft and squidy."
The 38-year-old's older son Samuel Jason, 2, isn't a squid, but does believe he has the powers of a superhero! He "loves to wear his cape and run around the house." One super power that Jack demonstrated? Samuel pretends he has "super blowing power" to make people go away, but unfortunately, that doesn't include his baby brother. Jack revealed that Samuel doesn't like seeing "mommy feeding the new one" — it causes him to "freak out a little bit!"
Jack and his wife, cellist Tanya Haden, were married on March 14, 2006.
Source: Tonight Show with Jay Leno; Photo by Splash News.