Angela Kinsey Shares Her Nursing Jams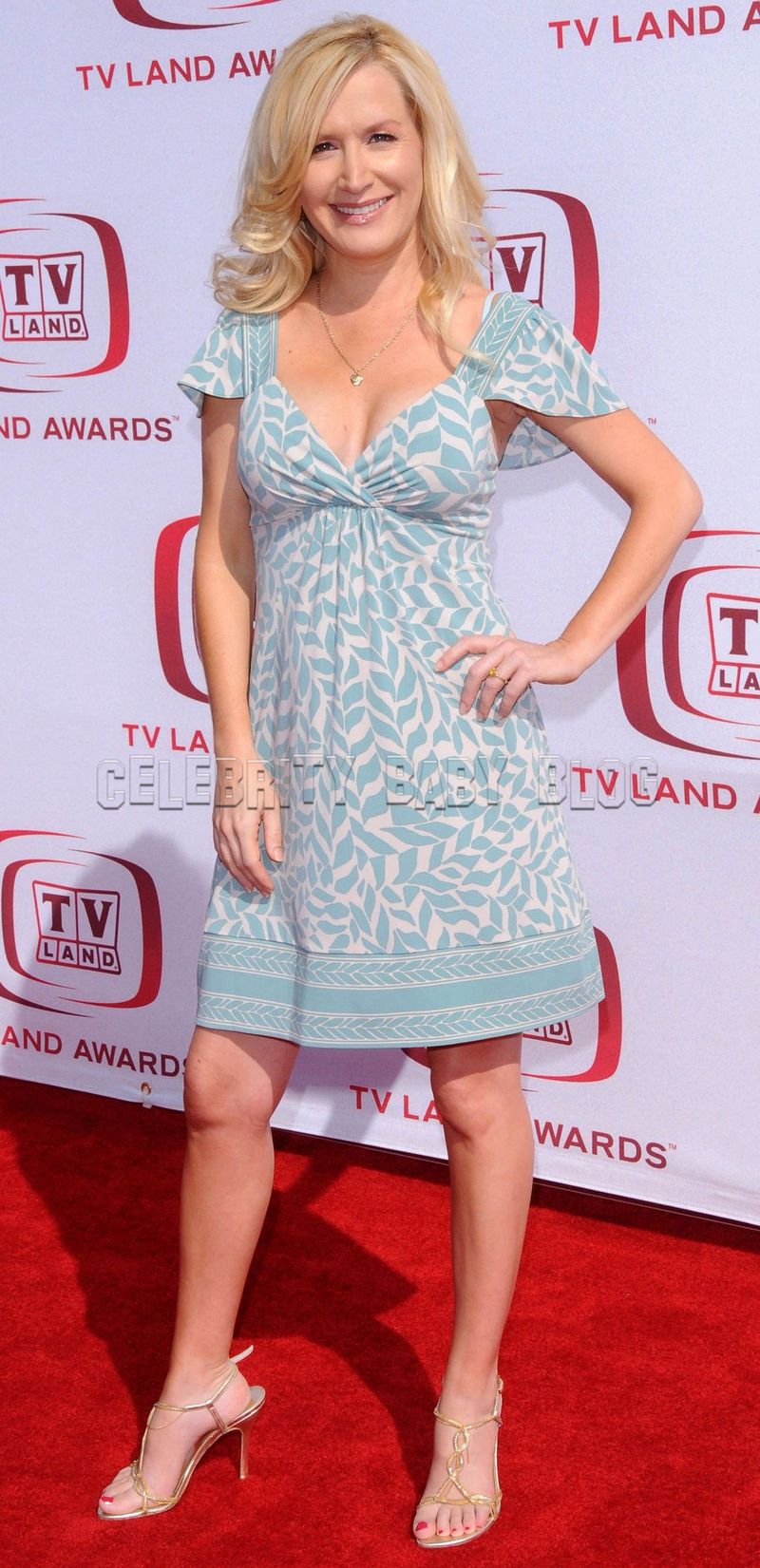 Angela Kinsey may be heading back to work on the next season of The Office, but the new mom feels "incredibly lucky" because she gets to bring daughter Isabel Ruby on set! She doesn't believe she could be away from her daughter all day, saying she has nothing but "utmost respect" for working moms who have to be away from their children. The 37-year-old admits that although she has "never juggled so many things at once and been so happy and so tired all at the same time," she truly believes that Isabel is "by far the best thing I've ever done."
The new mom is enjoying spending time with Isabel and is especially fond of dressing her up! Angela explains that she's loving a pair of "socks that look like little shoes" — so much so that she made co-star Jenna [Fischer] "come into my trailer last week just to look at [them]." When Angela isn't making a fashion plate out of her little girl, she can usually be found breastfeeding or pumping. During nursing sessions, Angela and Isabel listen to a playlist on mom's iPod that she created previous to her daughter's arrival.
One day I was holding her when 'Shelter from the Storm' came on and I was looking at her and she was looking at me and I was overcome with how much I love her. I just started to tear up. Me, Isabel and Bob Dylan … does it get any better than that?
Angela and husband Warren Lieberstein have been married since June 18, 2000.
Source: Angela's MySpace Page; Photo by Michael Williams/Startraksphoto.com.
Thanks to CBB reader Maria.
Click 'Continue Reading' to get Angela's list of tunes. What do you listen to while feeding your baby?
Need some chill-out music when feeding your baby? Here's what Angela recommends – this is what she spins while nursing Isabel!
The Dress Looks Nice On You by Sufjan Stevens
Throw Your Arms Around Me by Neil Finn
Prelude: Bach Cello Suite 1 In G-Major by Yo-Yo Ma Such Great Heights by Iron & Wine
The Wind by Cat Stevens
The Only Living Boy In New York by Simon & Garfunkel
Magic In The Air by Badly Drawn Boy
Place to Be by Nick Drake
La mer by Charles Trenet
Crazy Love by Van Morrison
Shelter from the Storm by Bob Dylan
Energy Flow by Ryuichi Sakamoto
Down To The River To Pray by Alison Krauss
Abraham by Sufjan Stevens
Je n'en connais pas la fin (Live At Sin-é) by Jeff Buckley
Healing Hands Of Time by Willie Nelson
You're So Cool (From the True Romance Soundtrack) by Dan Head