Amanda Peet Discloses Postpartum Depression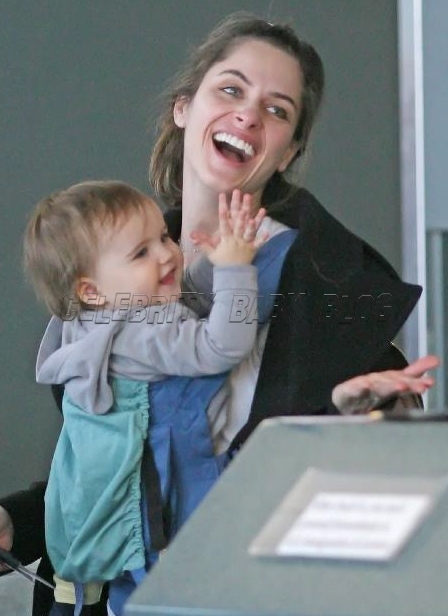 In a new interview with Gotham magazine, Amanda Peet reveals that she struggled with "a fairly serious postpartum depression" following the birth of her daughter Frances 'Frankie' Pen, 17-months. The 36-year-old actress says that the feelings of euphoria she enjoyed while pregnant "all came crashing down the second [Frankie] was born;" expecting to feel "fulfilled," Amanda says she instead felt "sleep-deprived beyond belief" and ambivalent about motherhood. She adds,
I want to be honest about it because I think there's still so much shame when you have mixed feelings about being a mom instead of feeling this sort of 'bliss.' I think a lot of people still really struggle with that, but it's hard to find other people who are willing to talk about it.
The most "extraordinary" thing about being Frankie's mom is "the craving" Amanda says she has for her daughter. It is a craving that Amanda — married to screenwriter David Benioff since 2006 — has had for some time.
I wanted to be a mom. I wanted a baby for so long, and as soon as I met David I knew that I wanted him to be the father of my children.
Click 'continue reading' to read about Amanda's decision to work with Every Child By Two.
Amanda's recent advocacy on behalf of the pro-vaccine organization Every Child By Two — for which she will be taping a public service announcement — has garnered headlines, and she says she hopes her efforts will help "clarify and dispel some of the misinformation about the dangers of vaccines and the association between autism and vaccines." She adds,
I think there's a feeling, especially in Hollywood, that it's cool to be really skeptical of pharmaceutical companies. I think that we're so used to being skeptical that sometimes we take it too far. It leads to what can be really dangerous misinformation.
Source: Gotham; Photo by Flynet.