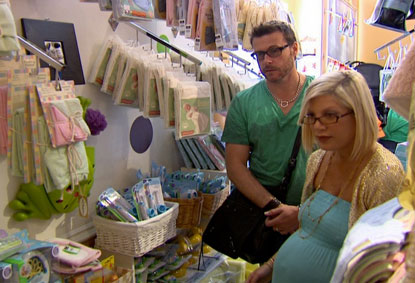 Last week we highlighted Liam's McDermott's style on Home Sweet Hollywood. The latest episodes of this popular show have now given us a sneak peek at some of the fashionable gear and clothing we may be seeing on baby Stella. Last week's show shared Tori Spelling and Dean McDermott registering at Bel Bambini in Los Angeles.
Want to see what they registered for? Click Continue Reading to seeing the goods!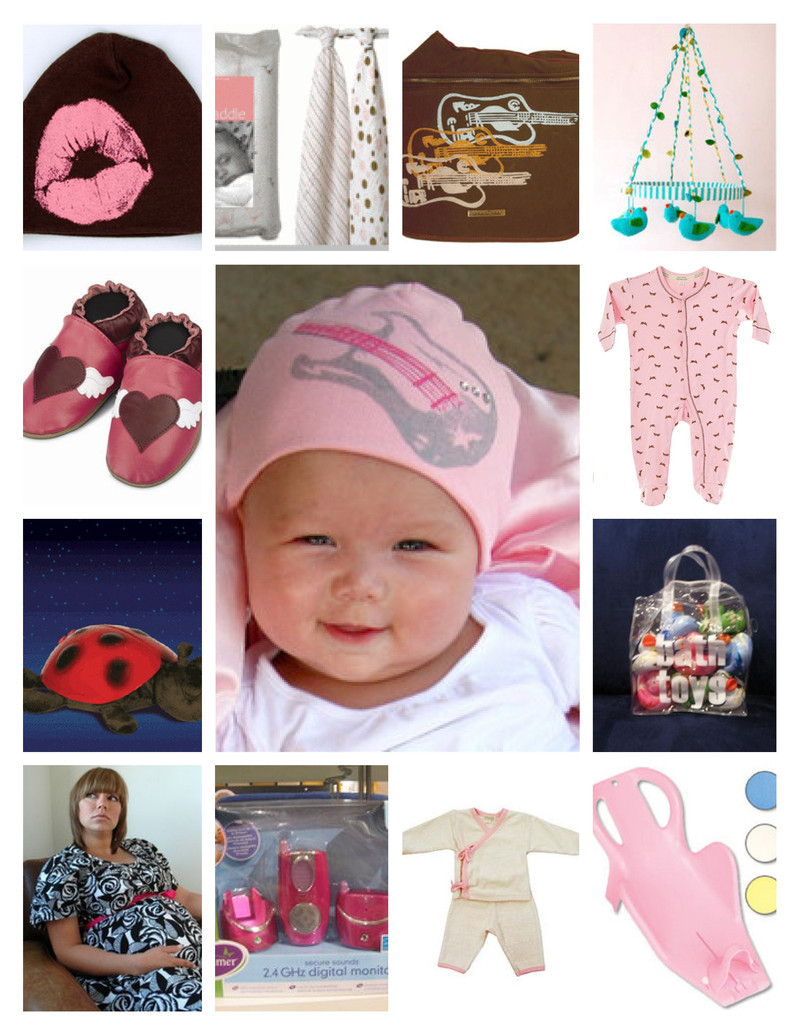 What Tori Chose for Stella to Wear:
Baby Boo Pink Sleeper ($25)
Sage Creek Organics Footed Bunny Playsuit ($40)
Sage Creek Organics Bunny Gown ($30)
Sage Creek Organics Kimono Pink Trim ($48)
Pinkaxle Baby Hat Brown with Pink Lips ($22)
Pinkaxle Pink Hat with Silver Guitar ($22)
Aden and Anais Swaddling Blankets ($44)
Baby Stella's Gear & Goodies:
BathDaphne Juvenile Solutions Infant Bath Seat ($22)
Elegant Baby Bath Toys ($19)
Bla Bla Kids Large Birds Mobile ($110)
Summer Infant Digital Monitor in Hot Pink ($88)
Twilight Ladybug Nightlight by Cloud B ($32)
Robeez Hearts With Wings Booties ($28)
What Tori Chose for the Delivery:
BYOG Havana Gown($95) – Tori tried this high end maternity gown on while shopping.Loving husband Dean came in later and bought the gown for her. Previewsfor next's weeks episode are showing Tori wearing the maternity gownfor the delivery.
Something for Daddy Dean Too:
Diaper Dude Guitar Bag ($120) – This is the perfect bag for a guitar-playing Dean who also purchased a pink Hello Kitty guitar for Tori's birthday.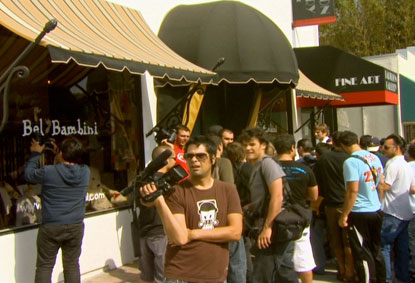 Want to check out the rest of Tori and Dean's registry? Log on at Bel Bambini.Tori and Dean's friends and fans are many, as evidenced by the swarm ofpaparazzi outside the store the day they registered. But just like mostof us, there are still several things that they wished for and have notyet received!
Photo Source: Oxygen Network