Tori Spelling "Starting To Get Smiles" From Stella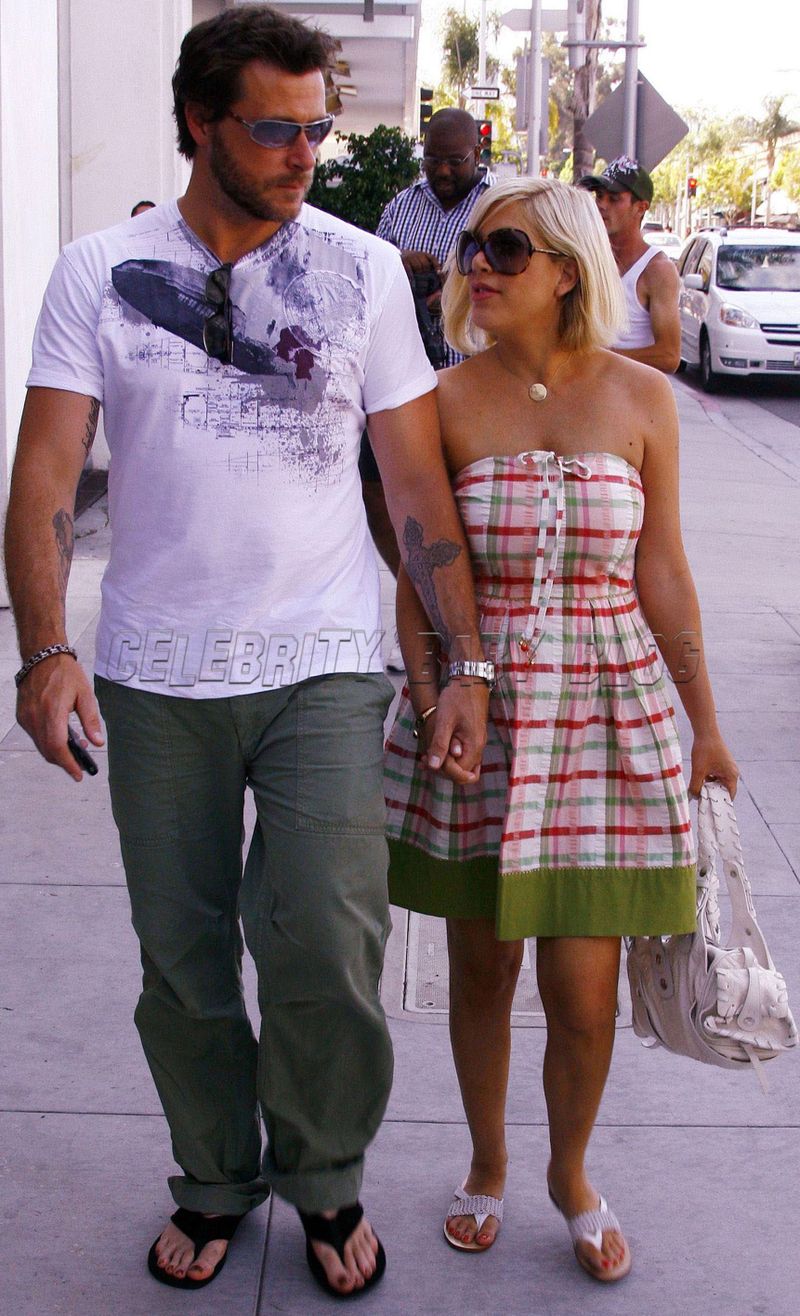 Proud mama of two, Tori Spelling continues to count her blessings that her son Liam Aaron is "slowly adjusting" to his 7-week-old little sister, Stella Doreen. Being too young to understand Tori's growing belly during the pregnancy, the 90210 actress had shared that the toddler used the bump more as a jungle gym than anything else! When little Stella finally made her debut however, Liam — a bit shocked by the newest addition — went through normal sibling stages. Says Tori,
At first [Liam] was like 'What is this? Oh wait, it's not a what, it's a who and why is she still here?!'
While the 16-month-old is facing some adjustments, for now there is peace in the Spelling-McDermott household, according to Tori, who says Liam "goes over and gives [Stella] little kisses now." The addition of a new member to the family was at a perfect time for Liam, who is "finally … to this age where [he] can interact with other kids." And when he is not busy on his scheduled play dates, Liam — who "loves to do things outdoors" — has been on the move, keeping both mom and dad Dean McDermott busy, "now that he is walking" and running around.
As for chubby-cheeked Stella, she is "just now getting to the fun stage." Recently sharing that Stella was beginning to focus on her surroundings, Tori is thrilled that she is "starting to get smiles from her."
Source: Access Hollywood; Photo by Flynet.