Tommy Lee Brings his New Reality Show Rules Home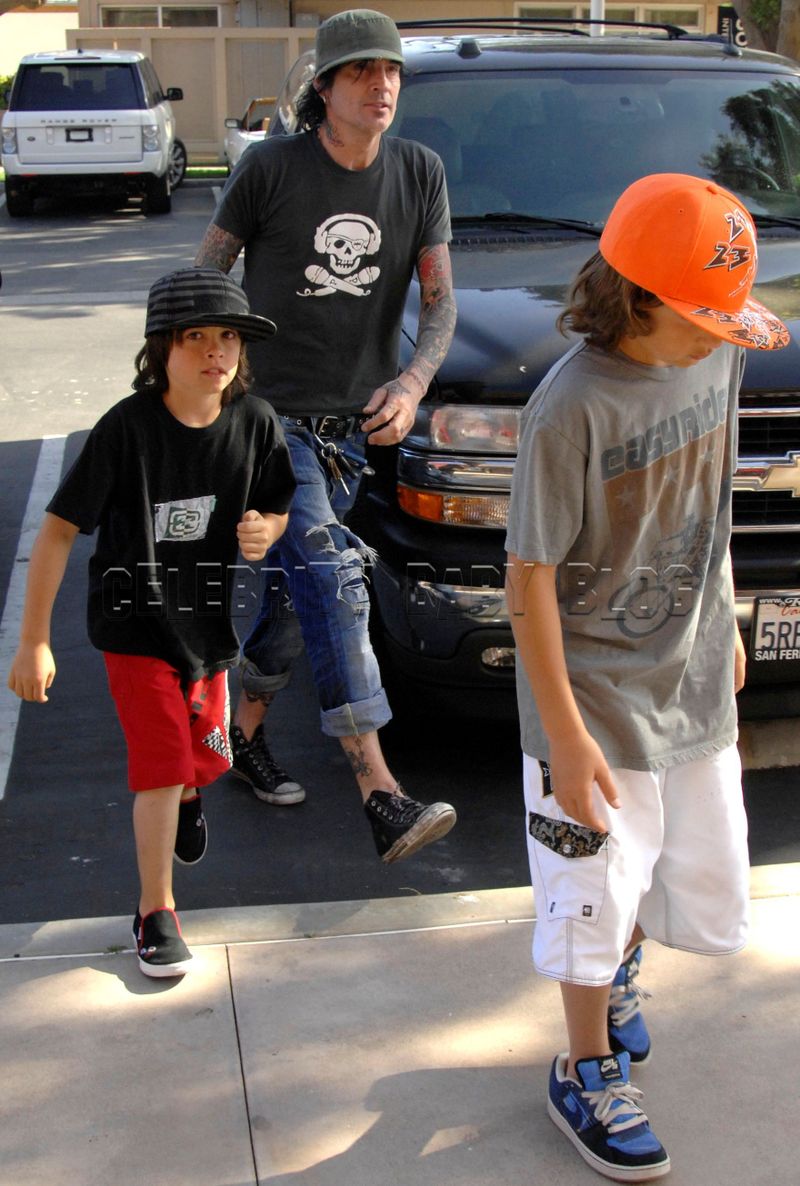 As his ex-wife Pamela Anderson is set to premiere her own reality show Pam: Girl on the Loose, rocker Tommy Lee has taken on a filming project of his own alongside rapper Ludacris: Battleground Earth. Calling it "way more like a documentary," the father of two boys — Brandon Thomas, 12, and Dylan Jagger, 10 ½ — and Ludacris are seen traveling around America as they educate people about going green in their everyday lives "in a fun, not preachy way."
With his goal to change American's lifestyles in an effort to help the environment, Tommy has taken his own advice saying, "Dude, I'm doing it at my house!" Taking the opportunity to educate his sons on "cutting down on waste," Tommy has established some new rules at home, telling his sons "you guys have got to turn the lights off." Taking it a step further — with the idea that every little bit helps — he has even "put in motion detectors in [their rooms], so when they're not in there, the lights go off."
Between his new show, his recent reconciliation with Pamela, and having them all together in his house "things are wonderful." For now, Tommy says the couple are "taking things slow" to see how everything goes.
Battleground Earth premieres Thursday, August 7th on TLC at 10 p.m.
Source: TV Guide; Photo by Splash News.
Do you have any "green-friendly" rules in your house to cut down on waste?