Jack Black: Bragging About Kids is Boring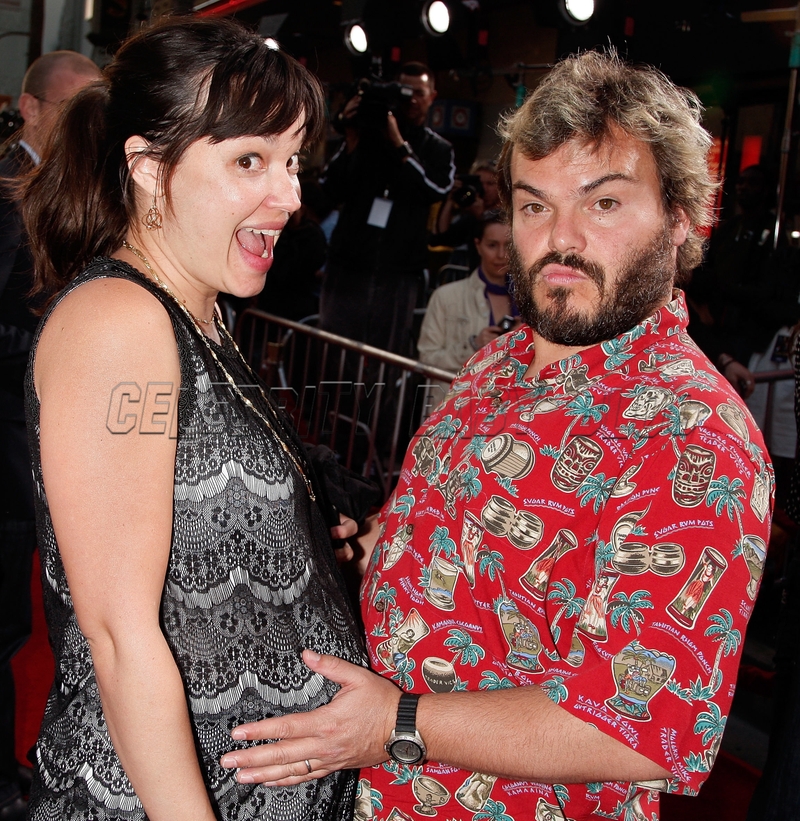 With fellow actors like Robert Downey Jr. calling him "magno-rific" and saying "you have to coin new terms to describe how potent a force he is," these days funnyman Jack Black has taken to using those talents for keeping the peace in the Black household at night! Having "a new baby in the house," Jack admits that more than once his fatherhood duties have had him taking "out your best material to make sure" youngest son Thomas David, 10 weeks, "goes from tears to smiles."
A father to two boys — older son Samuel Jason is 2 — Jack jokes that before having kids of his own, he never fully understood parents boasting about their children to each other, calling the bragging "boring." As far as Jack goes, there is no need for parents to over-analyze, saying when "a kid is banging on the table…so what? It doesn't make him a musical genius!" While his two children might have him telling cute stories to friends and family, the 38-year-old actor admits he now "gets it," but is only amused when they are his own kids, explaining, "I'm still bored when other people do it!"
Making a name for himself over the past few years, Jack hopes that his celebrity status in Hollywood won't take anything away from his boys down the road. The actor — who is willing to "go for the small combo at Carl's Jr." to "live till the kids are 30" — hopes for "them to be their own people" and avoid the label of "Jack Black's kids." At the end of the day however, Jack's dreams for his two boys do not differ much from any other father, with Jack saying, "Whatever I do, I want to make sure my kids can be proud of me." His goal? That when all is said and done, he can tell his kids he followed his dreams "without saying 'for the cash.'"
Samuel and Thomas' mother is Jack's wife, cellist Tanya Haden.
Source: USA Weekend; Photo by Splash News.