Gabrielle Reece Savors Alone Time in Gym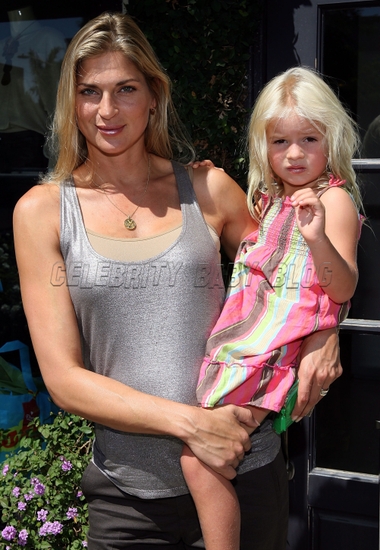 Volleyball star Gabrielle Reece loves spending time with her kids, but she also treasures her solo workouts, as they provide much-needed alone time. The 38-year-old was recently heading down to do a workout in her gym when her daughter Reece Viola, 4 ½, decided that she wanted to "come down and hang out with me while I trained." Gabby told her she could, but there were rules to follow and an understanding that "this was 'Mommy's time," and that if she chose to "have a fit or yell and scream then she was going to be banned from my area." Reece didn't realize that her mom was serious, and during the workout started to "turn all energy of the universe into her emotional needs of the moment" and throw a temper tantrum — something Gabby did not appreciate.
So in an effort to protect 'Mommy's time' and keep my word, I did the only sensible thing: I kicked her out.
The fitness guru admits that she did learn two important lessons throughout the experience — "protect your time" and "follow through on your word," adding that "at the end of the day who cares if they scream and yell? Better that they do it on the other side of the door then in your ear."
Gabrielle and her husband, surfer Laird Hamilton, 44, are also parents to Izabella, 13, and Brody Jo, 7 months. Izabella's mom is Laird's ex, Maria.
Source: Go To Gabby; Photo by Frazer Harrison for Getty Images.