Beach Day for Laura Dern, Ben Harper and Kids
Actress Laura Dern, 41, received a squeeze from son Ellery Walker, 6 ½, while vacationing in Porto Cervo, Sardinia on Wednesday. The pair hung out with musician dad Ben Harper, 38, and siblings Jaya, 3 ½, Harris (pictured in extended post), and Charles James as they enjoyed the day at the beach.
If anyone knows the ages of Harris and Charles, please let us know in the comments, or send us an email.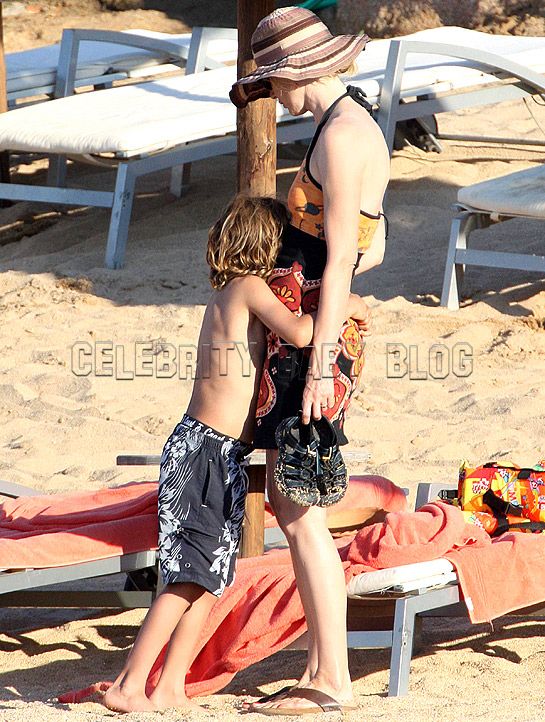 Photos by Ciao Pix/INF.
Click 'Continue Reading' for a photo of Ben, Laura, and Harris.