You Said It: Five Great Comments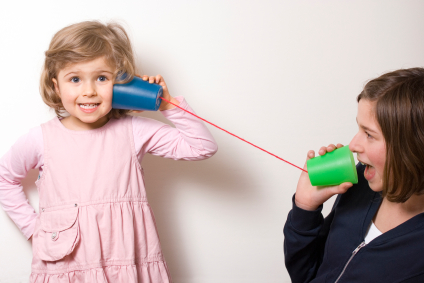 One of our favorite things about CBB is reading your comments and watching the conversations that develop on certain hot-button issues. To celebrate that, we're starting a new weekly feature, You Said It: Five Great Comments, that showcases some of the smartest, most helpful reader comments from the previous week. Thanks to all of you for making CBB the healthy child, parenting and celebrity forum it is today!
Click "Continue Reading" to see last week's top five.
Posted by Christa on Growing Up Obama:
My daughters are 11 and 14 and their bedtime is 10pm. We have tried anearlier bedtime but they are still up at 10 anyway. We do imposeconsequences if they fail to get up on time in the mornings, but thereis no sense in putting them to bed at 9 if they are still awake at 10.This just gives them an extra hour to read before bed, no computer or TV allowed after 9!
Posted by dsmom on Body After Baby:
I live in Houston and I just joined a YMCAout here to tone up. For 60 bucks a month it's unlimited workouts andthey will watch my 2 ½ year old for up to 2 hours while I work out. Iagree, too many women make excuses. You can always find time if it'simportant to you.
Posted by Me on Gillian Anderson Not Motivated to Work Out While Pregnant:
I like that someone in the limelight isn't going bonkers aboutworking out. Pregnancy is very tiring and it's a lot of hard work. Ididn't care about my weight because all that matters was that my babywas healthy. I started walking in my third trimester, and now, 10 weekspost partum, I've lost 42 of the 50 pounds I gained. I'm glad some celebrities are "normal."
Posted by Rebecca on Ryan Shawhughes Shows Off Clementine Jane:
We were evacuated due to the fires in San Diego the day after my youngest was born in October, so we couldn't stay inside for 6 weeks. We were holed up in a hotel, walking around malls, doing everything to keep from going nuts during those few days until we were allowed to go home. It's ridiculous to stay inside for 6-8 weeks! It's impossible to do that with older children!

Also, let's not forget that Ryan was a nanny, it's not her first trip to the picnic, she knows about kids and knows what they're capable of handling. She's not some dumb first-time mom that needs the help of random strangers on the 'net.
Posted by Michelle on Val Kilmer and Daughter Put in an Emergency Situation:
Kudos to Val for establishing such an openand trusting relationship with his daughter. It speaks volumes that shetrusted and respected him enough to call him when she found herself ina situation she couldn't handle. So many parents try to "scare theirkids straight" and the kids rebel even more. When I was 16, I would not have hesitated to call my parents in this situation, but I know many other kids who wouldn't have.
Read a comment you found extremely insightful or useful? Tell us about it! E-mail your favorites to cbbtips@gmail.com.