Sheryl Crow Redefines Her Life Through Motherhood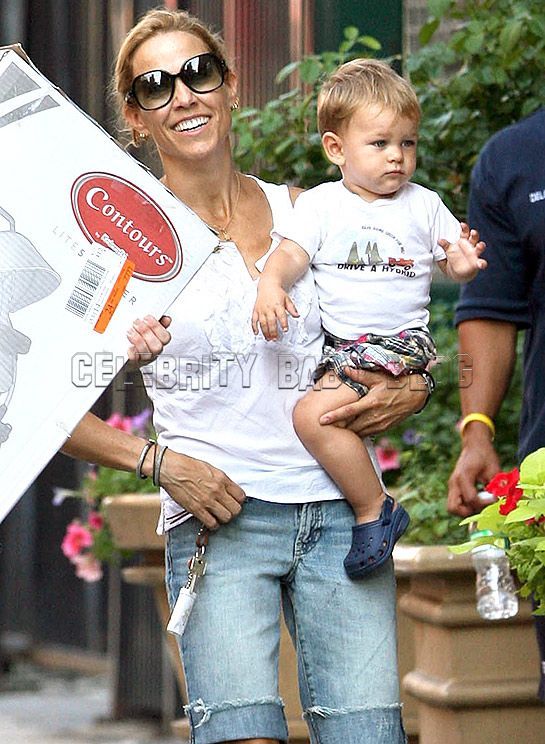 All her life, Sheryl Crow says, she's had "strong maternal instincts" — and those instincts told her time and time again that someday she "would be a mom." While a breast cancer diagnosis at the age of 44 might have extinguished the dream of motherhood for many women, Sheryl says that for her it was only made stronger. "There was a shift in my life when I got diagnosed, because it demanded I look at everything and redefine my life," she says. All the soul searching led the now 46-year-old Grammy Award-winning songstress to arrange for the private adoption of her now 15-month-old son Wyatt Steven, whom she proudly says is "all boy."
He is very game. He has done everything early. He started walking at 10 months and I think that is due to the fact that he's a very curious kid…I was over at my girlfriend's house in Kansas City, and she's got three teenage boys and I could tell he wanted to be with them, so it's like, 'I've got to start walking!'
Click 'continue reading' to hear about whether Sheryl hopes to have more children, as well as her thoughts on introducing Wyatt to her dates.
When asked by Page Six magazine whether she intends to make Wyatt a big brother, Sheryl replied "I don't know," adding "right now he is coming into his own personality, so it's all about him." But even if it stays just the two of them for the foreseeable future, Sheryl says that her son is exposed to "very consistent male energy" in the form of family members, friends and even the manager of her Nashville farm, who has been known to take Wyatt out for tractor rides. "[Wyatt] loves that," she says.
Another man recently introduced to Wyatt's life is Sheryl's boyfriend, Alabama restaurateur John Cassimus. "Right now it is easy," Sheryl says, because Wyatt "doesn't discern 'That person is dating Mommy' or 'That person is a friend of Mommy.'" Regardless, Sheryl says she'll "always be cautious about" whom she allows her son to bond with. Her caution no doubt stems from her own experiences following a broken engagement to Lance Armstrong; during their relationship, Sheryl was often photographed out and about with Lance's children Luke, 8 ½ and 6 ½-year-old twins Isabelle and Grace. She says,
I got introduced to some kids very, very early on and you form an attachment. I think it's hard for the kids and it's definitely hard for me. I don't want Wyatt to have that experience — to feel like people are coming and going from his life.
Source: Page Six Magazine; Photo by Daniel/INF.