method's Summer Cleaning Package Deal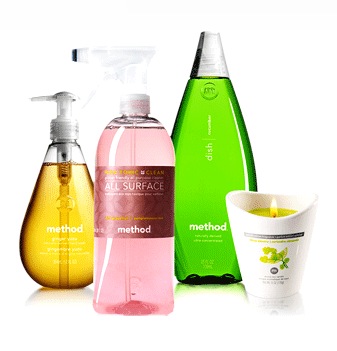 If method makes it, I'llbuy it. Not only do their cleaning products come in delicious scents,have cute packaging, and are non-toxic, biodegradable andenvironmentally-friendly, they are less expensive than other brands.The only problem is that even though the line is carried in more and more stores,few carry the entire line (though Target always seems to have a largerselection that most). But did you know you can order the productsonline?
Click here to find out how to score the package deal pictured above!