Kelly Ripa: "I Don't Expect Anyone to Do My Parenting"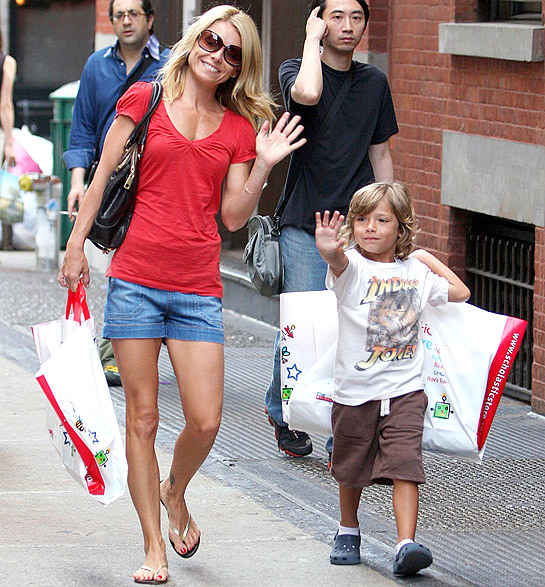 Kelly Ripa is an actress, talk show host and business owner, but she knows that she's a mom first. Parent to Michael Joseph, 11, Lola Grace, 7, and Joaquin Antonio, 5 ½, Kelly is adamant when she says "I don't expect anyone to do my parenting for me," but admits that she and her husband, actor Mark Consuelos, 37, do have help during the day because "you need it, especially with three kids." However, it's only one person who helps out with errands during the day, such as bringing a forgotten lunch. One errand the babysitter never runs is to drop off and pick up the kids at school — that is Kelly, 37, and Mark's job. Mark takes the kids to school each morning, with Kelly picking them up and taking them to their various lessons or practices, something the Live with Regis & Kelly host wouldn't trade for the world saying "I want to take my kids to their things. I want to see that."
The former All My Children stars share parenting "50/50," but Mark shows consistency and patience with the kids more than Kelly, who is lenient with them. "If the kids look at me and say, 'I don't want to make my bed today, help me,' I'll help them," adding "whereas he's like, 'That's your responsibility, your room, and you have to pick it up.'" Family dinners are also a big deal for the Consuelos clan, even if "kid's choice night" involves Chinese, because Michael, Lola and Joaquin love "the containers it comes in."
If you offer my kids free chopsticks, they will do anything. They will clean their room—they will clean your room if you say, 'I have a fortune cookie for you.'
Source: Page Six Magazine; Photo by FREDDY BAEZ/Ramey.