Clay Walker and Wife Expecting a Son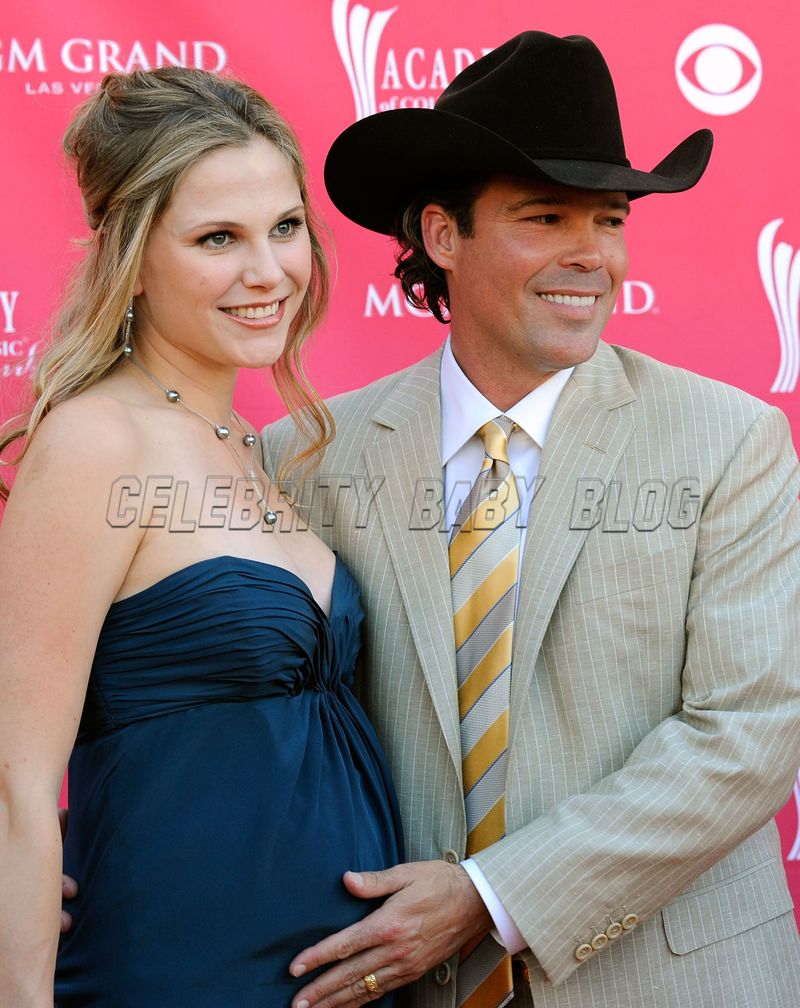 Update: Clay has sent out a newsletter to fan club members, sharing the news that he and Jessica will welcome a baby boy late next month.
I know you guys already know that Jessica and I are expecting ourfirst child next month, but you may or may not know that we are havinga son. We are so proud to share our news with you! Thank you foryour prayers and well wishes – we'll keep you posted on his arrival.
Originally posted March 6th: Country singer Clay Walker had a lot to celebrate yesterday. Not only did the 38-year-old receive the Country Radio Broadcasters' annual Humanitarian Award, but he announced that he and wife Jessica are expecting their first child together in late August. Clay joked,
We'll find out who the father is.
Clay has two daughters — MaClay DaLayne, 12, and Skylor ClayAnne, 8 ½ — from his previous marriage.
Source: GAC TV; Country Weekly; Clay Walker Fan Club; Photo by CharleyGallay/Getty Images.
Thanks to CBB readers Brooke and Summer.