Quote of the Day: Usher Raymond V's Got Muscle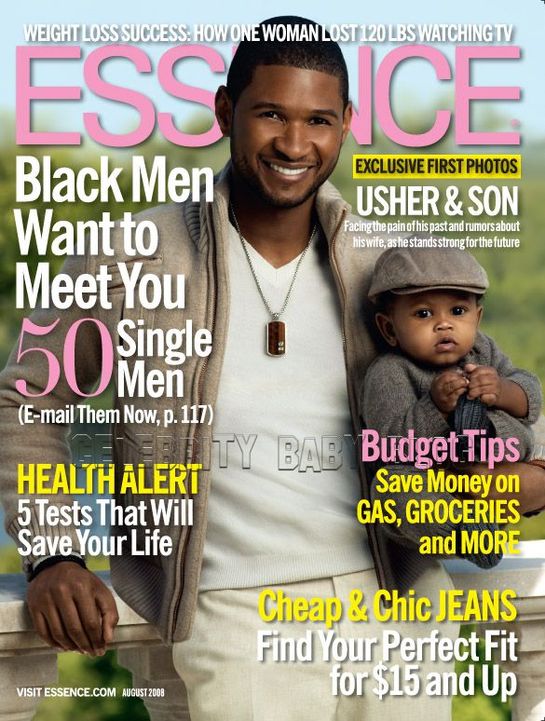 R&B star Usher is known for his sexy dance moves and fit physique, and already, it sounds like his eight-month-old son Usher Raymond V — or "Cinco," as family calls him — is following in his dad's famous footsteps:
He's a pull-up master. That's something to be proud of. I'm so proud to be a father by the time I'm 30. I'd hate to be 80 years old and not be able to run with my kids. I need to still be able to do back flips when they're in high school!
Source: People.com; Photo for use on CBB courtesy of Essence.