Christopher Gorham: Parenthood is "A Privilege"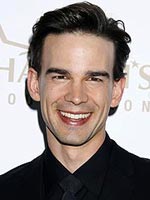 Jeffrey Mayer/WireImage
Being a dad is "the hardest job in the world," especially if you "do it right," says Christopher Gorham. But being a dad to two little boys — 7-year-old Lucas and 4-year-old Ethan — is worth the "endless amount of work" for the 33-year-old actor, who together with wife Anel Lopez Gorham expect their first daughter in January.
My favorite thing about being a Dad is the view. I get to see my boys grow from slimy little balls of cuteness to big old smelly men like me. And, really, only Anel and I will remember all the amazing little moments from the boys first few years. Being a parent is a lot of work, and a privilege.
Lucas and Ethan "could not be more different," Christopher reveals, but despite their differences the boys get along quite well. In fact, their brotherly bond is one of the things that Christopher says he enjoys the most, telling Parenting magazine "I love that they're friends." As his sons and daughter grow up, Christopher says his "biggest hope" is that the kids "will make meaning in their lives." He explains,
Happiness is great, but I tend to hate people that are happy ALL the time. And I don't want them to become one of those people who are forever searching for 'what it all means.' I think you make your own meaning.
Source: Parenting; Photo by Jeffrey Mayer/WireImage.