Sheryl Crow and Wyatt Go Stroller Shopping
Singer/songwriter Sheryl Crow, 46, a nanny (not pictured), and son Wyatt Steven, 15 months, picked up a new Kolcraft Contours Lite Stroller ($70) this morning in NYC. Currently touring in support of Detours, Sheryl hits New Jersey for a show tonight.
Love Wyatt's tee? It's Save Some Green for Me! Eco-Tee and is available in sizes 3 months – 4T. Pick it up at Tiny Revolution for $25.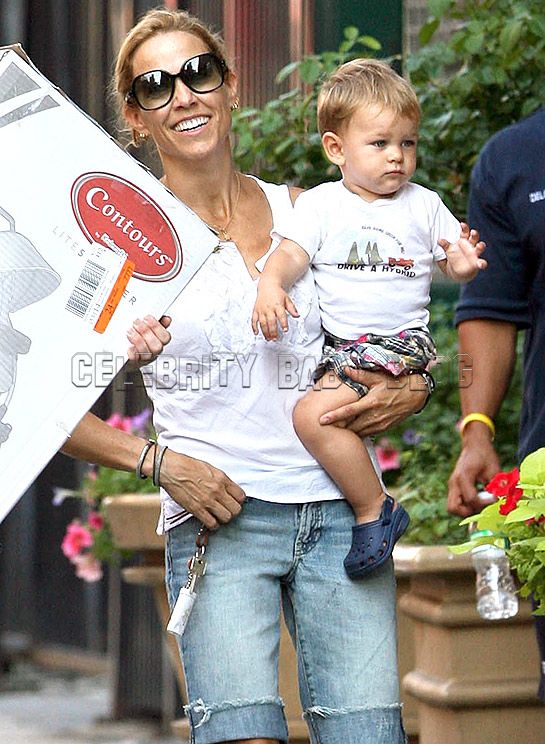 Photo by Daniel/INF.