Monica Poses With Sons for Reality Show
R&B songstress Monica, 27, who will be starring in a reality show for Atlanta's Peachtree TV, recently released some photos with her sons, Rodney 'Lil Rock' Ramone III, 3, and Romelo Montez, 6 months, to promote the show. The Single: Monica will premiere August 5th at 10 p.m. on Peachtree TV.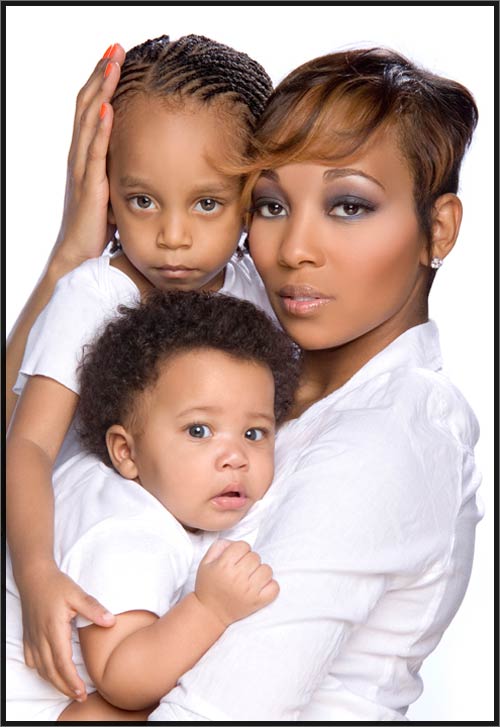 Photos by Derek Blanks; used with permission.
Thanks to CBB readers Ann, Karen, and Tamika.
Click 'Continue Reading' for a second photo!