Maria Bello Proud Of Her "Unconventional Family"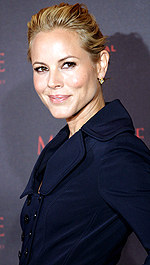 Happy to be "in a commitment for the first time" in her life, Maria Bello says her recent engagement to fiancé Bryn Mooser has her "really excited about the prospect of creating this new thing" with her 7-year-old son Jackson Blue. The 41-year-old actress says she has a "very unconventional family" — and from the sound of things, she wouldn't have it any other way.
You know on a weekend it's [Jackson], his father who is an amazing dad, my boyfriend and me surfing all day. So that's my goal — to spend more time in that part of my life.
Jackson is Maria's son with TV executive Dan McDermott.
Source: Parade; Photo by Anita Bugge/WireImage.