Jessica Alba: No Childhood Acting for Honor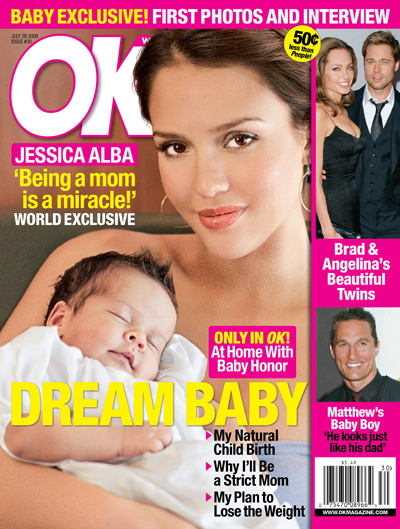 Jessica Alba's acting career may have brought her fame and fortune, but she doesn't want the same for 7-week-old daughter Honor Marie — unless she gets her education first. The 27-year-old actress said that once Honor "finishes college, she can do whatever she wants," adding that an education "is only going to benefit her in whatever she wants to do." But dad Cash Warren, 29, can understand the pull of Hollywood for kids saying, "I think at some point all little kids express that desire, because they're so used to being treated like a star."
Honor is the first child for the couple, who were married May 19th of this year.
Source: OK! Magazine; Cover courtesy OK!