Kevin Costner Happy to Be Dad for Fifth Time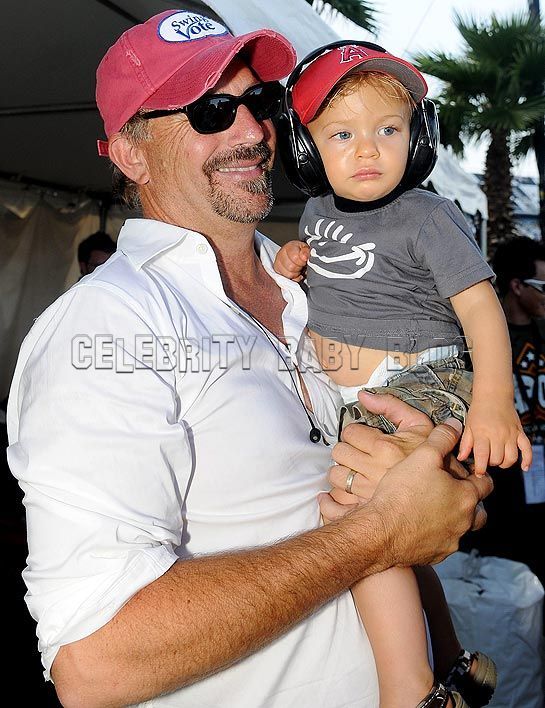 For many years, Kevin Costner says he spent his days avoiding love. Fearful that he "couldn't be an effective father," the 53-year-old actor had given up on the idea of ever having any more children. But when longtime girlfriend Christine Baumgartner made it known that she wasn't willing to sacrifice her dreams of motherhood in order to stay in their relationship, Kevin tells Parade magazine that he had a decision to make.
One day, I woke up and thought, 'Am I going to lose a beautiful woman who is willing to be with me to my very last breath because I am afraid to say yes to a child?' That's all it took.
The couple married in 2004, and three years later welcomed son Cayden Wyatt, 14 ½ months. In the process, Kevin feels he learned that "the thing you're most afraid of in life is the thing that will save your life." Having fully embraced fatherhood for the fifth time, Kevin says "I don't think you should close off your life from your children." He adds,
If Cayden were 5 years old, he could sit right here in the living room and listen to us talk. If he started interrupting, I'd say, 'No, that's not how talks go between people. We're talking, and if you want to ask a question, you wait and ask during the gaps.' I think you should include your children in everything you can, even if they are too young to absorb it all.
In addition to Cayden, Kevin has three children — Annie, 23, Lily, 21, and Joe, 20 — from his first marriage, and Liam, 11, from a previous relationship.
Source: Parade; Photo by Gerardo Mora/Getty.