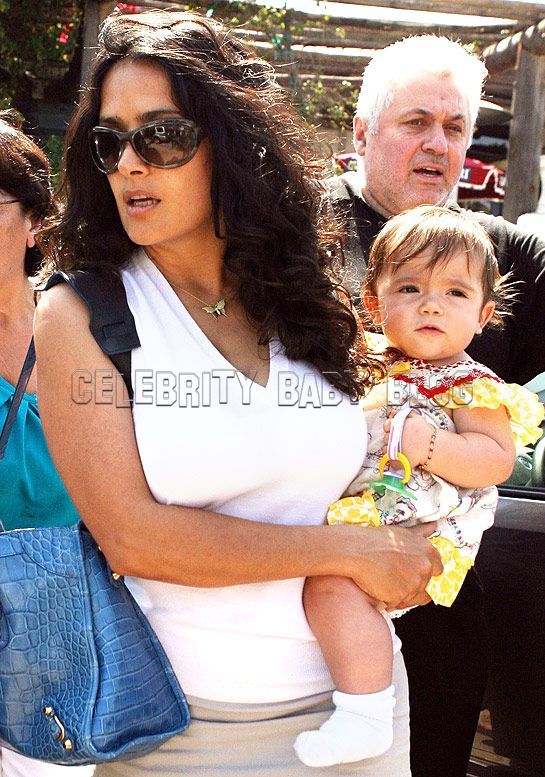 Actress Salma Hayek and her fiancé, François-Henri Pinault, have ended their 16-month engagement. A rep for Salma said in a statement released last week,
We are sad to announce the engagement of Salma Hayek and Francois-Henri Pinault has been canceled. There will be no further comment.
The couple met in Venice in May of 2006 and announced their engagement in March 2007. They welcomed baby Valentina Paloma on September 21st.
Source: People.com; Photo by Most Wanted/Flynet.