Celebrity mom pals Madonna, 49, and Gwyneth Paltrow, 35, took children Apple Blythe Alison, 4, and David Banda, 2 ½, out for a walk in Gwyneth's green Phil & Ted's Sport ($510 with doubles kit) on Sunday in the Hamptons. David looks content here, but soon started trying to escape from his underside ride!
Dads are Coldplay's Chris Martin and director Guy Ritchie, respectively.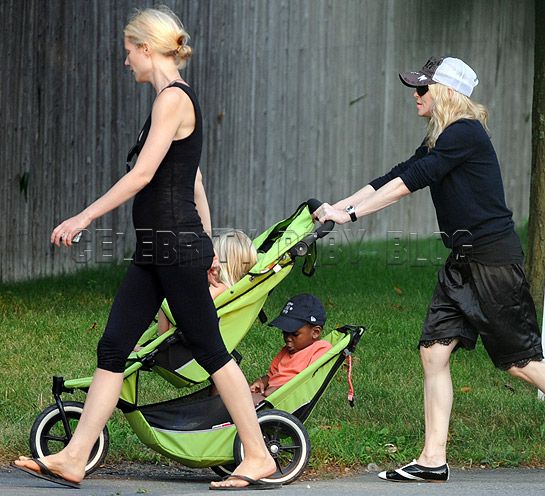 Photo by Hampton PIX/Splash News.