Diaper Changes and Potty Training: The Good, The Bad and The Stinky!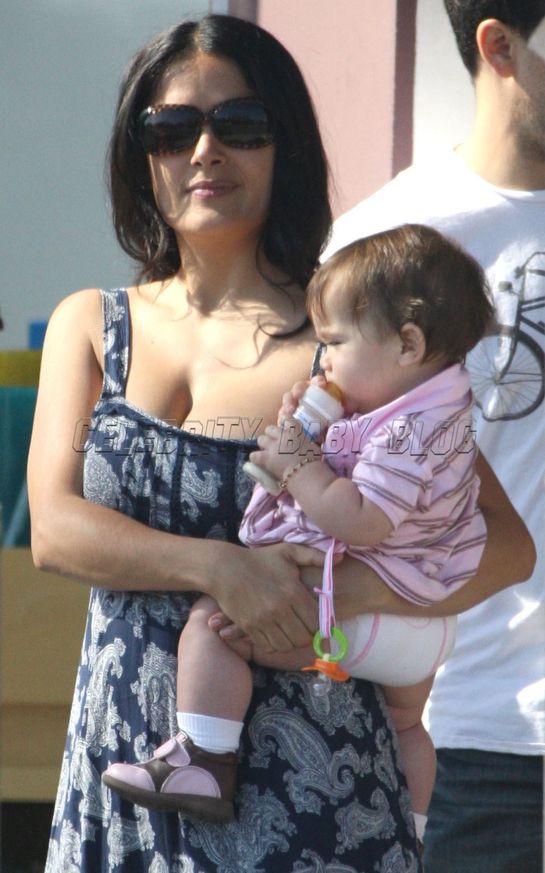 Nothing humanizes a celebrity quite like parenthood, and nothing humbles a parent quite like a diaper change. After all, it's hard to feel glamorous or sexy when reaching for the wipes and butt balm at 3 a.m. — even if you happen to be the sexiest man alive. These are some of our favorite quotes from celebrity moms and dads about diaper duty, potty training and just about everything in between.
Chris Martin, dad to 4-year-old Apple Blythe Alison and 2-year-old Moses Bruce Anthony, on finding the joy in a dirty diaper:
Men should always change diapers. It's a very rewarding experience. It's mentally cleansing. It's like washing dishes, but imagine if the dishes were your kids, so you really love the dishes.
Jason Bateman, dad to 20 ½-month-old Francesca, on the mystery of a colorful diaper change:
I don't know where they get the color of the [poop] on these kids, because I monitor everything she eats and I've never fed her anything purple. But I guess it's kind of kiddie art.
Ryan Sutter, dad to Maxwell 'Max' Alston, turning 1-year-old later this month, on confirming what moms have long suspected when it comes to dads and diaper changes:
Sometimes we 'don't realize' they have poopy diapers and let you discover it.
Click 'continue reading' for more, including quotes from Tina Fey, Mark Wahlberg and others!
Salma Hayek, mom to 9 ½-month-old Valentina Paloma, on blissful diaper changes:
I'm in a state of innocence where I love everything she does. If she does a poop and I have to change the diaper, I love that moment!
Mark Wahlberg, dad to 4 ½-year-old Ella Rae and 2-year-old Michael, on the first-thing-in-the-morning diaper change:
I changed a big poopie diaper this morning. My son had woke up, so I went down to get him and smelled that big bomb.
Rainn Wilson, dad to 3 ½-year-old Walter McKenzie, on mixed-signals while potty training:
He always says 'hi' when he's pooping, so he knows. So he'll be here and he'll have the face and he'll go, 'Hi, hi, hi!' But he'll deny it. It's the weirdest thing. And he'll want you to stay away. He'll go, 'No, stay!' So I dunno how we're gonna train him because [he's] like, 'Leave me alone, leave me alone!'
Larry Birkhead, dad to 22-month-old Dannielynn Hope, on multi-tasking while changing a diaper:
I'm really hands-on, like too hands-on with my hand on the baby, a hand on the cell phone, a hand on the diaper. I'm getting a lot better at multitasking and learning to do more with one hand.
Julia Roberts, mom to 3 ½-year-old twins Hazel Patricia and Phinnaeus 'Finn' Walter along with 13-month-old Henry Daniel, on premature diaper changes:
I can catch poop in my hand and just be like, okay.
Garcelle Beauvais-Nilon, mom to 8 ½-month-old twins Jax Joseph and Jade Thomas along with 16-year-old Oliver, on the pitfalls changing boys:
Mike got peed on a couple times because the diaper change was slow. And you know with boys … if their penis hits air, they're peeing!
Tina Fey, mom to 2 ½-year-old Alice Zenobia, on the importance of cheering potty training progress:
The first time she went, she really went [poop], and I said to my husband, 'We've got to clap, you know, 'Yay!!' But he doesn't like that. He's trying to be all excited about it — 'Yay Alice, good job!' — [makes choking motion] — 'We're so proud of you!' [gags] — 'Get it out of here!'
Photo by FAME.