Heidi Klum dishes on new tattoo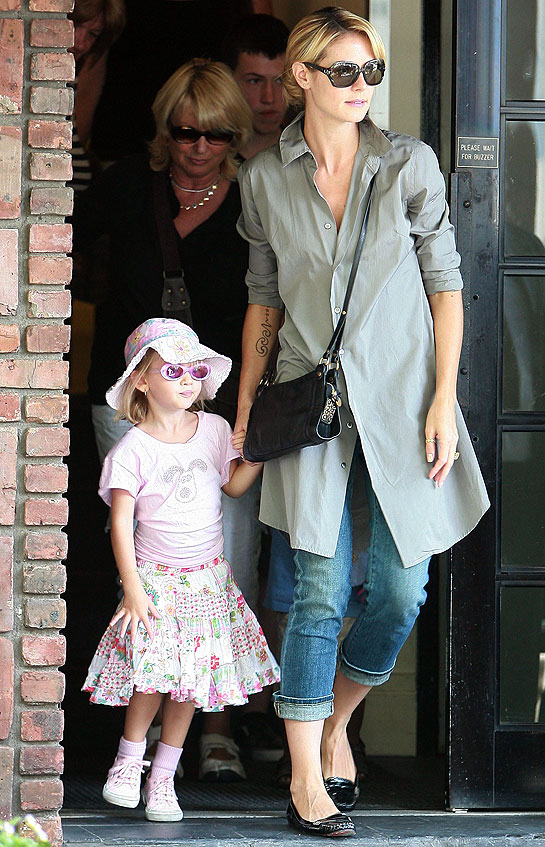 In a Wednesday appearance on Live with Regis and Kelly, Heidi Klum explained the origins of her new forearm tattoo, which she got in Mexico while there for her and husband Seal's vow renewal. While the main portion of the tattoo features the name of Seal, three smaller stars at the end of the tattoo include the initials of their children — Leni, 4, Henry, 2 ½, and Johan, 19 months — inside. The family moved to California three years ago, but are enjoying their time spent in New York this week as Heidi promotes the 5th season of Project Runway, which the 35-year-old model hosts.
It's great to come to New York, because there are so many things (for the kids)…We saw The Little Mermaid on Broadway, we went to the zoo two times and we took the ferry around Manhattan.
Heidi and Seal were married in 2005.
Source: Live with Regis and Kelly; Photo by Hector Vallenilla/Pacific Coast News.
Click below to watch the video of the appearance!