Angelina Jolie and Brad Pitt welcome twins Knox Léon and Vivienne Marcheline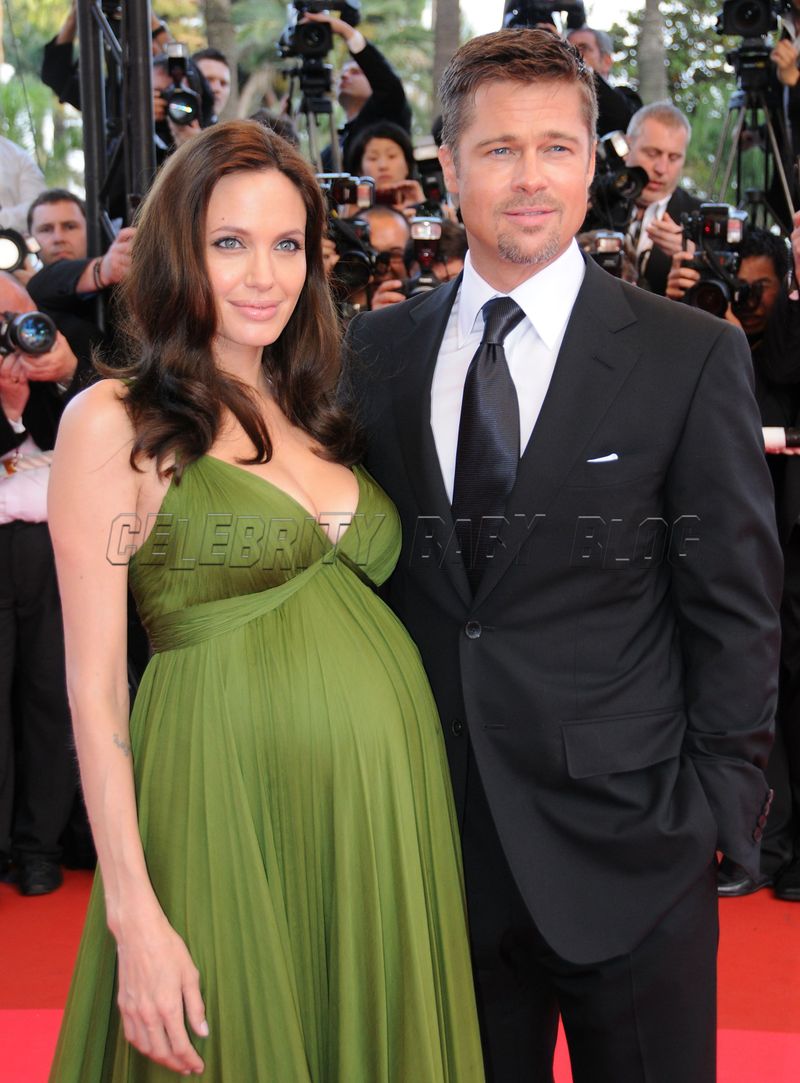 Actors Angelina Jolie and Brad Pitt, 44, are parents again, for the fifth and sixth time! Angelina, 33, delivered fraternal twins, a boy and a girl, by c-section on Saturday, July 12th in Nice, France. Son Knox Léon arrived first at 6:27 p.m., weighing in at 5.3 lbs, while daughter Vivienne Marcheline was born at 6:28 p.m., weighing 5 lbs.
Click 'Continue Reading' for details on the births and to leave comments! For more on the new arrivals, check out the following features:
Ob/gyn Dr. Michel Sussmann told PEOPLE,
The babies are doing well. The operation went just perfectly. Angelina is in very good spirits.Brad Pitt was at her side. He was there and all was well.
Jokingly calling Brad "my assistant," the ob/gyn revealedthat the new dad cut Knox and Vivienne's umbilical cords after theirdeliveries, saying, "He was … perfectly calm, totally determined,very pleased to be at the birth of his children, very moved and veryemotional."
Dr. Sussmann explained that the date for the scheduled cesarean wasmoved forward 10 days "for reasons of comfort for the mom," citing a need for the babies to beborn into "the best conditions." Angelina will remain hospitalized formuch of the week, the doctor believes.
She will stay for a few days. You know, in Europe it isn't like in theUnited States, where the patients go home after three days. They willstay a bit longer until everything is okay.
The couple never formally announced the pregnancy; instead, Angelina debuted a belly at the Independent Spirit Awards. In May, rumors of twins were confirmed by an accidental slip-of-the-tongue from co-star Jack Black — but no worries, Angelina and Brad didn't mind. The couple preferred not to share the twins' due date, and said they would keep the sexes private as well.
Knox and Vivienne join older siblings Maddox Chivan, 6 ½, Pax Thien, 4 ½, Zahara Marley, 3 ½, and Shiloh Nouvel, 2.
Source: People; Photo by Tony Barson/WireImage.