Tom Cruise, Katie Holmes and kids celebrate Sunday Rose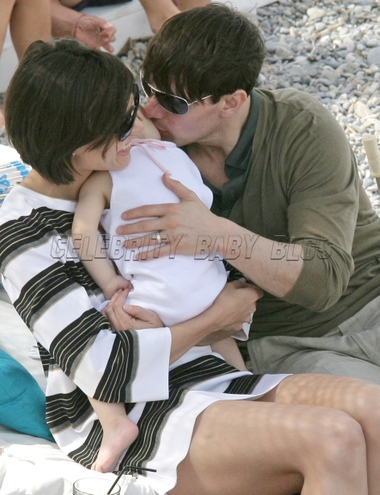 After giving birth to daughter Sunday Rose on Monday morning, Nicole Kidman received a delivery surprise — a congratulatory gift from the Cruise family. Tom Cruise, wife Katie Holmes, two-year-old Suri and older siblings Isabella, 15, and Connor, 13 (Tom's children with Nicole), sent the proud mom and husband Keith Urban a baby basket containing chenille Little Giraffe baby blankets, items from the Hermès baby line and other high-end newborn necessities.
Of their new baby, Nicole and Keith told this week's PEOPLE magazine, "We feel immensely blessed and grateful to be given this beautiful baby girl. She's an absolute delight."
Source: People.com; Photo by Bauer Griffin.
Thanks to CBB Reader Mary Beth.