Dutch princesses pose at photocall
Wearing matching smocked dresses, Princesses of the Netherlands Catharina-Amalia Beatrix Carmen Victoria, 4 ½, Alexia Juliana Marcela Laurentien, 3, and Ariane Wilhelmina Máxima Ines, 15 months, posed during a Dutch Royal Family photocall at Landgoed de Horsten on July 11th in Wassenaar, Netherlands. Parents are Willem-Alexander, Prince of Orange and Princess Máxima.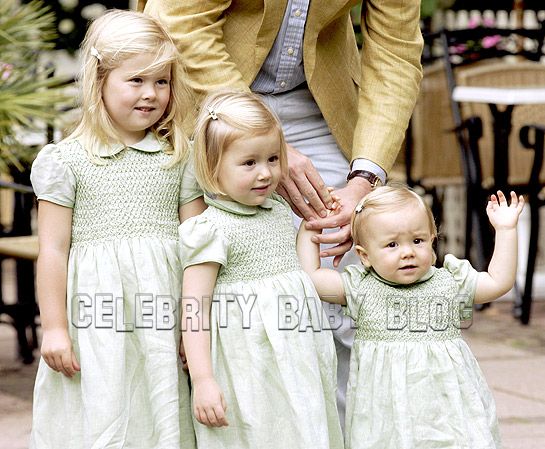 Photo by Mark Renders/Getty Images.