Found: Henry Samuel's stylish tie tee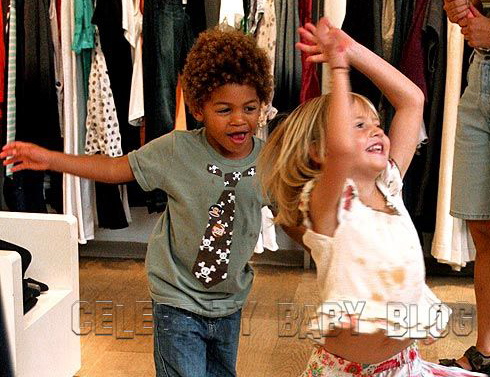 For an impromptu dance party with his sister on Saturday afternoon in NYC, 2 ½-year-old Henry Samuel sported a basic t-shirt with a special screenprint on the front — a necktie! CBB reader Amy hunted down the information for us, and found that it's from Small Paul by Paul Frank. It's called the Rimpau Skurvy Necktie Tee and is available in sizes 2T – 6. Priced at $30, the 100% cotton tee can be purchased online at LaLaLing.com.
Henry is the middle child of model Heidi Klum and singer Seal.
Photo by Jackson Lee/Splash News.