Heidi Klum says Seal is "a wonderful daddy"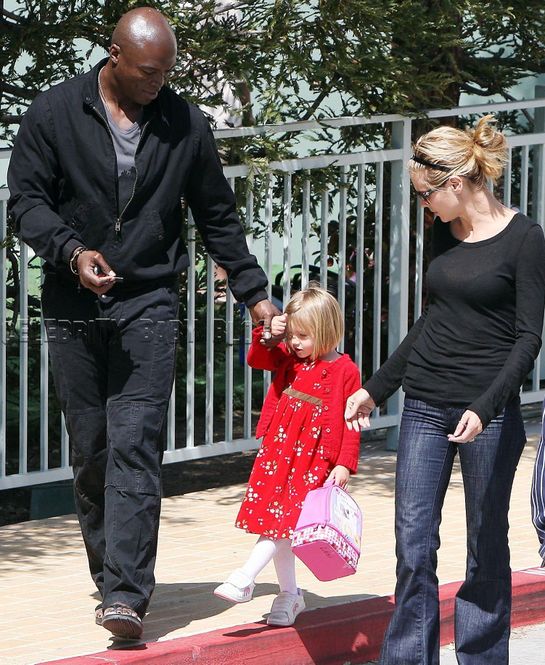 Project Runway host Heidi Klum is thankful for her "very normal childhood," and says she wants to bestow the same upon her kids with musician Seal — 4-year-old Leni, 2 ½-year-old Henry and 19 ½-month-old Johan. Growing up in Germany, Heidi tells Parade that she, her parents and her brother "would talk to each other about what we did during the day," adding that she feels "it's important to try to keep that in a family." Fortunately, Heidi and Seal are of like mind when it comes to raising their children. She says,
Seal is a wonderful daddy. He never minded changing diapers, he loves to sing lullabies and he's always 100% there. We have that in common as parents.
Heidi, 35, and Seal, 45, were married in 2005.
Source: Parade; Photo by Ramey.