Melissa Joan Hart enjoying "every moment" with Braydon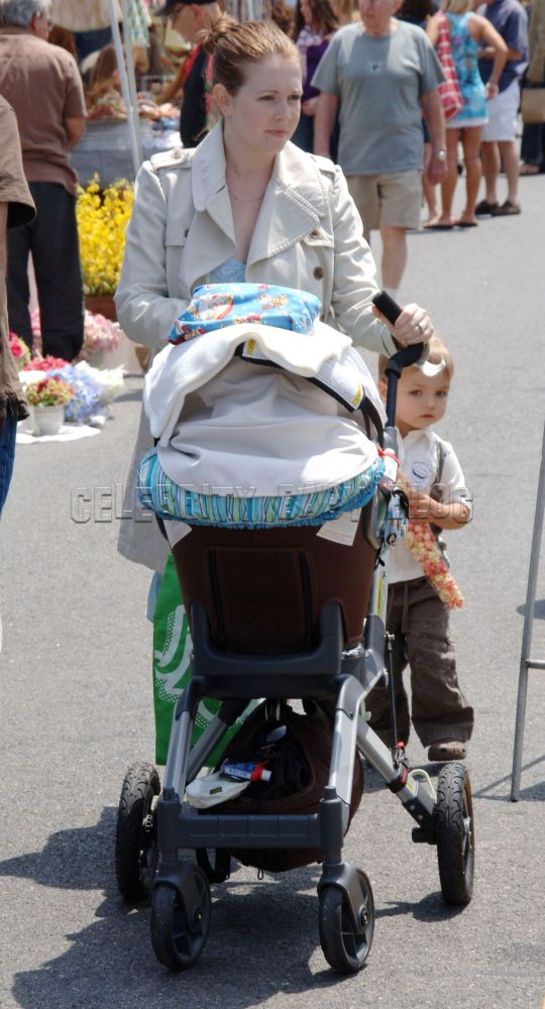 When she decided to attempt a natural delivery with her second son, Braydon 'Brady' Hart, 4-months, Melissa Joan Hart looked no further than her 2 ½-year-old son Mason Walter for inspiration. A photo of her firstborn was Melissa's "saving grace," she tells MomToBeDepot.com, helping her "through every awful contraction." Melissa added that she "couldn't have done it drug free" were it not for the support of her husband Mark Wilkerson, as well as her own mother. Despite all the help and motivation, Melissa admits "I'm still not sure how I survived the final hour."
Life with a new baby is proceeding at a slower pace the second time around, the 32-year-old actress revealed.
Since Mason was born, life seemed to move in fast forward, so with Braydon I am really trying to enjoy every moment.
While Mason appears to be taking his baby brother in stride, Melissa said that she wishes she could carve out some extra time for him each day. Another thing she wishes she had more time for is sleep — which Melissa, who is nursing, describes as "difficult" at the moment.
I'm up with Brady every few hours of the night feeding him and Mark is up early with our crazy monkey Mason. This go around I have been letting Braydon sleep with me most of the time or sometimes in his swing which he loves. But every day we are working more to get him in a crib for a few hours to sleep.
Photo by PacificCoastNewsOnline.com.
---

The Mom To Be Depot is a resource for new moms that provides advice from national experts, "must-have" products, and information about how to take excellent care of yourself — while you are pregnant and after.