Gavin Rossdale and Gwen Stefani's leisurely lunch
Back in the United States after their trip to the UK for Wimbledon, musicians Gwen Stefani, 38, and Gavin Rossdale, 42, lingered over lunch at Madeo's Italian Restaurant in West Hollywood on Wednesday. The couple expect their delivery surprise later this month.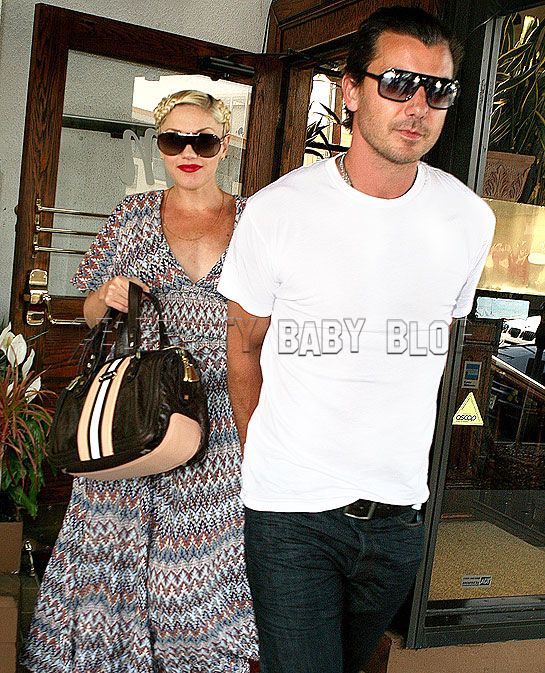 Photo by Vickers/Seligman/ Splash News.