Elmo's World: Summer Vacation DVD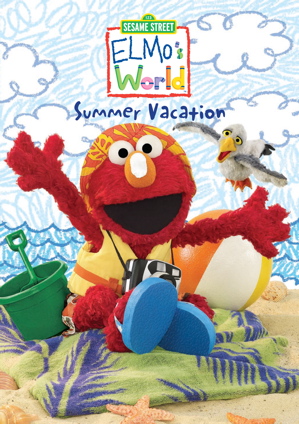 Do your summer plans include trips to the beach? If your toddler is a fan of Elmo's World and Sesame Street, they can learn about summer fun with the new Elmo's World: Summer Vacation DVD. In the three episodes, they will learn all about things you do on summer vacation as Elmo shares stories about his beach vacation and demonstrates summertime skills such as spreading a towel on top of the sand, taking care of your skin (or fur if you're a monster) and using a camera. As usual, no Elmo's World is complete without his pet goldfish Dorothy and that wacky mime Mr. Noodle, plus Super Grover!
The DVD is now in stores, with a retail price of $12.93.
Click here to download a printable page for your child to color!