New! DwellStudio Stationery at Tiny Prints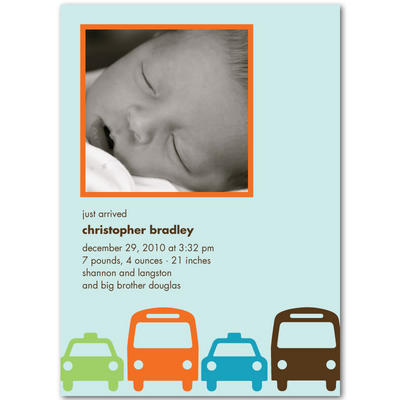 Having recently introduced a lower-priced line of their products at Target, DwellStudio has now entered the realm of stationery with a new partnership with our favorite online stationery company, TinyPrints.com. Designed by Christiane Lemieux, a mom of two, who has a background in both fashion (she worked with Isaac Mizrahi and The Gap) and home furnishings (Portico), the line is infused with the same fun colorful, geometric and abstract patterns that we love about the bedding line.
The new line, which offers birth announcements, party invitations, and thank you notes, incorporates many of the bold graphic design elements that Dwell is known for. You can share some of your nursery style with friends and family who are far away. Themes that coordinate with the bedding include transportation, gio, charlotte, carousel, but fun and fresh new designs have been introduced as well.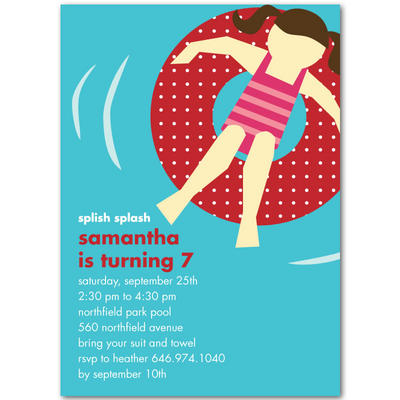 We're loving pretty much all of their designs but are especially fond of their Beep Beep announcement (above left), bold Pansies announcement, their Blissful Bird announcement for boys or girls, and their Belly Bump shower invitation (perfect for mocha moms but fun for anyone). Just in time for summmer… if you're planning a summer birthday party, you'll love their Chocolate Bar invites (in blue and pink) or if you're having a pool party, you'll love their Swimming Pool invites (for boys or girls, right).