Aunt Britney goes shopping for niece Maddie Briann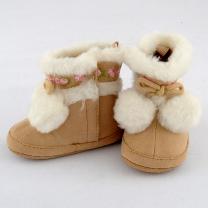 When Jamie Lynn Spears gave birth to Maddie Briann Aldridge on June 19th, big sis Britney Spears was at her side. Before leaving Los Angeles for Kentwood, Louisiana, though, the pop star visited the chic Lisa Kline boutique in Beverly Hills to pick up some items for her new niece-to-be. A witness told In Touch magazine that "Britney liked the baby-girl clothes. She thought Jamie Lynn would like them, too."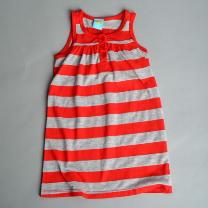 Some of Britney's picks included the Trimfoot suede boots with faux fur (above left, $24), and C&C California's C&Ckids striped dress in petal (right, $58). Though Maddie will most likely be a Louisiana girl, it looks like Britney's injecting her wardrobe with some trendy L.A. style!