Amanda Peet is Not Concerned by Vaccines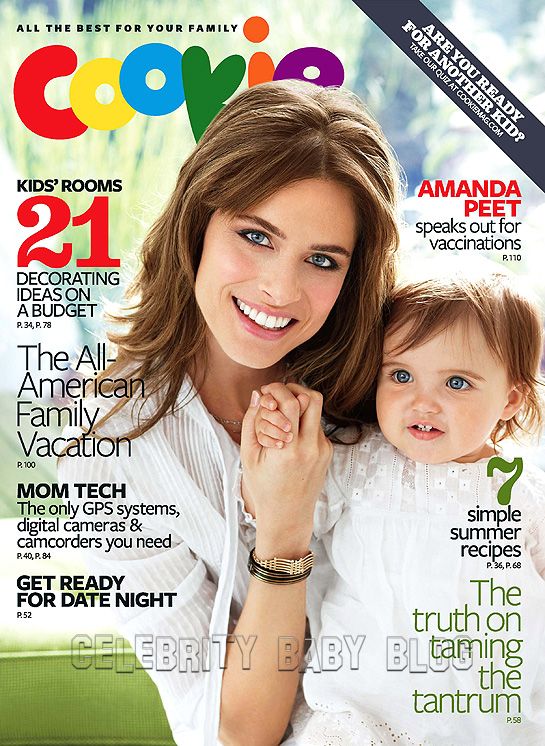 Amanda Peet says that one of the hardest lessons of motherhood for her since welcoming daughter Frances 'Frankie' Pen, 16 ½-months, has been learning to let go. "I thought it would be an extended, blissful romance with me at the helm, cuddling this little creature to life," the 36-year-old actress admits in the June/July issue of Cookie, "It's been bittersweet and humbling to let her lead, and to not try to be perfect myself." In video footage of the mother-daughter duo's cover shoot for the magazine, Amanda called Frankie a "beautiful little creature" she's fallen completely "in love with." There is no conflict for Amanda when it comes to balancing her home life with her professional life, however; She says that she's happier when she's working, and a better mom for it.
When you're able to identify your passions, then your child will be able to identify hers. It's a great template.
Another thing Amanda is clearly passionate about is the ongoing discussion of autism and childhood vaccines. After talking with her sister's husband, a pediatrician, as well as an infectious disease expert at the Children's Hospital of Philadelphia (CHOP) Amanda said she's convinced that not only is there no link between the two and that "vaccines do not concern me." She also commented that parents who opt not to vaccinate their children "are parasites." In the video footage, she delved deeper into her beliefs.
There are a lot of misconceptions about the dangers of vaccinations… I found it to just be really sad that so much of the energy is being redirected to the association with vaccinations and autism and it's taking away the money and the research that needs to go towards the real causes of autism.
Click continue reading to hear about why Amanda has followed the CDC schedule for Frankie's vaccinations, and why she's a "narcissistic consumer."
By choosing not to vaccinate their children or by staggering the administration of vaccines, parents put the children of other parents at risk, Amanda feels."In the '50s, hundreds of thousands of children were dying from preventable diseases and vaccinations saved so many lives," she said, "it's only because you don't see as many children dying (today) that we don't worry, but that's really sad." To that end, Frankie is up-to-date with all her vaccines, and Amanda will soon tape a series of public service announcements for the group Every Child By Two, which seeks to aim parental awareness of the need for timely infant immunizations. She adds,
I buy 99 percent organic food for Frankie, and I don't like to give her medicine or put sunscreen on her. But now that I've done my research, vaccines do not concern me.
In the meantime, Amanda says she'll go on — happily — being a "narcissistic consumer." That was her official diagnosis per the book Parenting, Inc. ($16.50), which Amanda recently finished reading. Ironically, as she was perusing a passage on the night-light known as the Twilight Turtle, she decided she needed it for Frankie. "Here I was reading about all the suckers," Amanda said, "and I was a sucker!"
I'm the target market for the onslaught of baby products: this sling, that sling, Baby Einstein, the idea that your baby will be smarter if she uses these learning toys at this milestone.
Frankie is the first child for Amanda and her husband, writer David Benioff.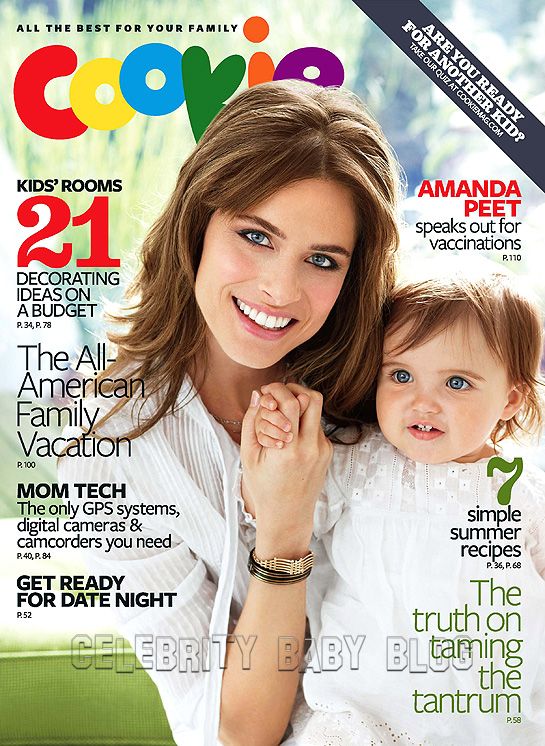 Source: Cookie