David Duchovny talks about explaining death to his children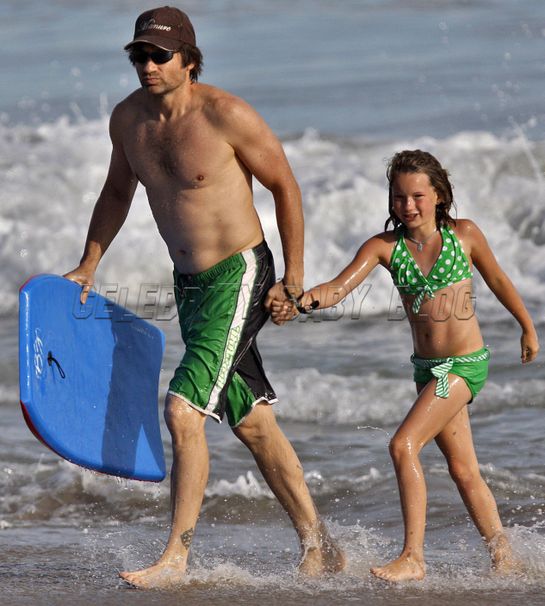 In the August issue of Psychologies magazine, actor David Duchovny revealed his belief that "nothing" happens after we die. David said he hasn't conveyed that belief yet to his two children with wife Téa Leoni, however. Instead, 9-year-old Madelaine West and 6-year-old Kyd Miller "believe their granddad's in heaven, with our dog," David said. He added,
That's their reality, so in a way it's true. I don't think children can deal with that kind of loss.
David, 47, and Téa, 42, were married in 1997.
Source: Psychologies; Photo by Flynet.
What did / will you tell your children about death and dying?