Dave Matthews and Grace visit DisneyWorld
Musician Dave Matthewsposed at theMagic Kingdom in Lake Buena Vista, Fla, with 6 ½-year-old daughter Grace Anne on Tuesday. Dave's group, the Dave Matthews Band, was in the state this week as their 41-city summer concerttour rolls on, playing in Tampa, Fla. tonight. Dave, 41, and his wife Ashley Harper are also parents to Grace's fraternal twin, Stella Busina, and son August Oliver, who celebrated his first birthday in June.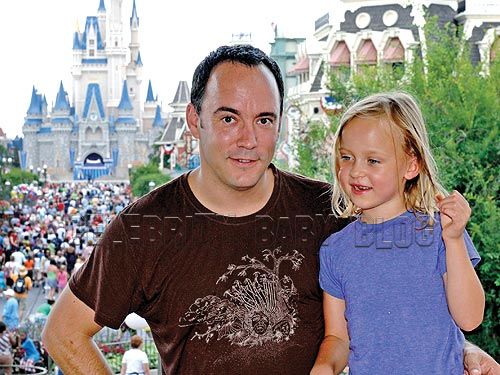 Photo by Garth Vaughan/DisneyWorld.