Usher and son Usher Raymond V pose for Essence
Seven months after his birth, Usher introduces his namesake son, Usher Raymond V, on the cover of Essence's August issue. Sharing his belief that having a child "is a responsibility," the R&B star says that he will be there for his son in ways his own father was not. Struggling throughout his life with an addiction to crack cocaine, Usher III was unable to provide support for the 29-year-old singer. Usher vows history will not repeat iteself, as he has "evaluated what I feel like I missed from my own father — knowing that I was accepted. That I mattered. And hearing that he cared enough to put me before himself."
I don't judge my father because I forgave him for anything he'd everdone to hurt me unintentionally. My father and I had a very shortamount of time together throughout my entire life, but the mostvaluable time was during his final days. He asked me to forgive him fornot being there.
Although he granted his father's wish for forgiveness, Usher stresses that men must "accept [their] responsibilities as a father, regardless ofwhether [they are] with the mother of the child."
You should never abandon thatresponsibility, which is to be there, reading with your child, beingsupportive of your child's growth. That is communicating. That ismaking the choice to put your child before your own vanity.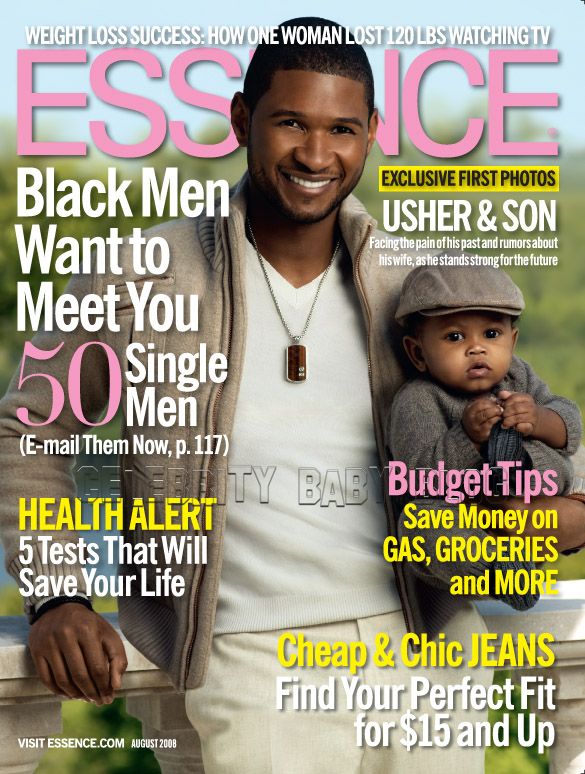 Cover for use on CBB courtesy of Essence. For more from the interview, visit Essence.com!